Late night update to day two with dinner details, assuming there is wi-fi access in Edmonton. I didn't check last month because it was 0'dark-thirty in the morning.
Dined tonight with three elderly (or at least more so than I) ladies from Sydney. They all had the chicken; I went for the pork tenderloins and only ate one of the smallest baby potatoes and all the broccoli and red peppers. The main was preceded by chowder and salad with a glass of wine, and followed by coffee and cake.
Running about 45 minutes late into Jasper, so we only have a 45 minute stop which is enough for me to snag some more Diet Coke and some AAA batteries.
Here is a great shot of the train standing about mid-way (which is where my car is, and they stopped it right in front of the station). Looking towards the end of the train: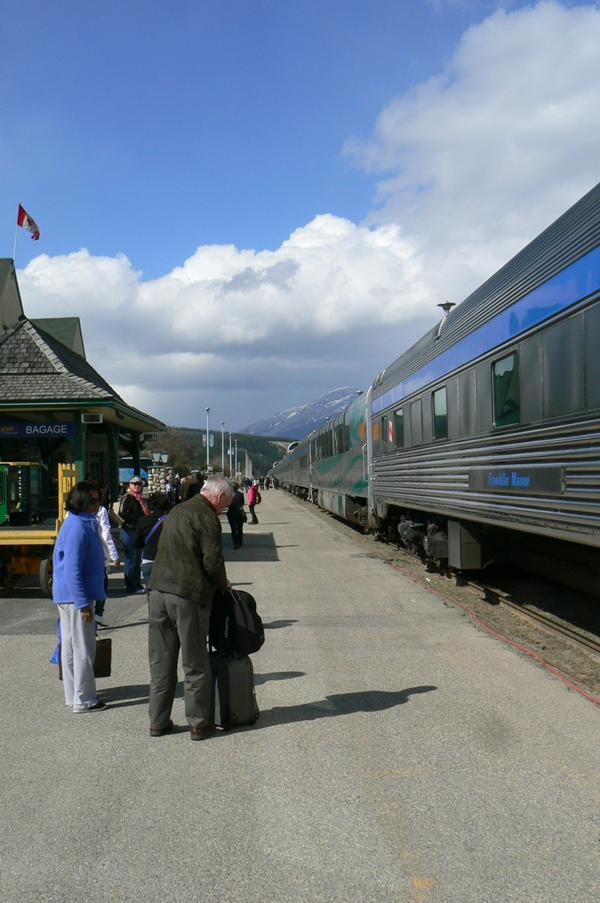 Looking towards the head of the train – train for as long as the eye can see.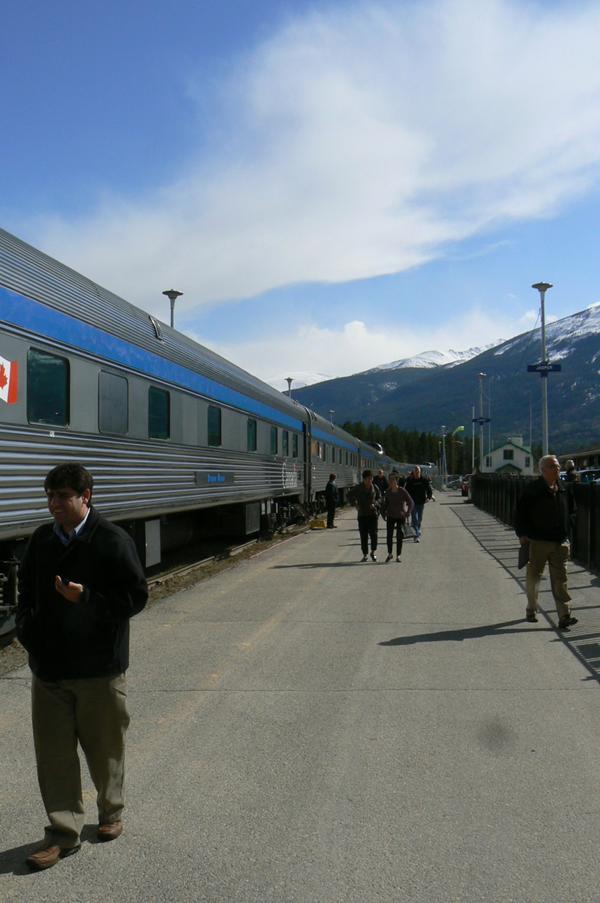 Running late into Edmonton as well, so we'll see if this post makes it.
And the answer is: not.
[? ? ?]