There are times I think apartment living would be good – like after spending an hour or so mowing and trimming the lawn. Luckily the trimmer ran out of line so maybe I'll finish it tomorrow.
I looked into that "Around The World" fare on United to get some of those 107,912 miles I need. I made one itinerary of about 23,000 miles for $3-4K, or almost 39,000 miles (which I could do in a week and a half) for $7K. The later equals 18 cents a mile which is a little high, the former is close to 15 cents a mile. What I didn't add is the 25% bonus which would be a free first class ticket in the US for the 39,000 mile option.
If you are curious about what 39,000 miles looks like on a map: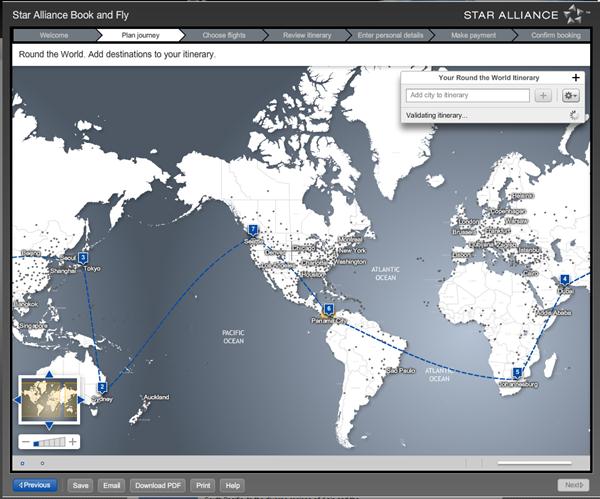 The routing was Seattle-Sydney-Tokyo-Dubai-Johannasberg-Panana City- Seattle. That and a week and a half in the air and in airports.
After a lamb and salad dinner I took a stroll around the neighborhood to check out the construction on the new bridge: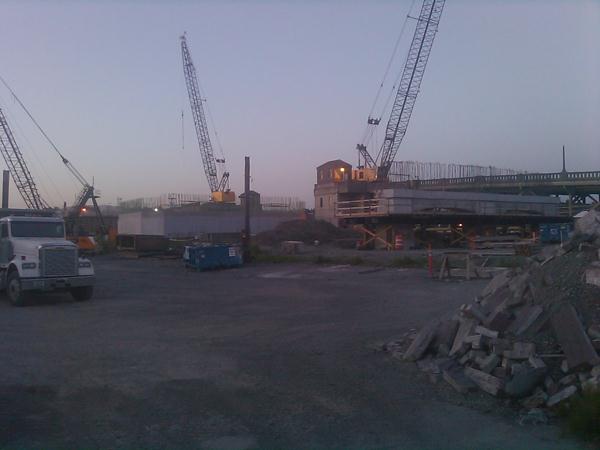 They are working on the new approach and a lot of the concrete approach stuff is done so hopefully the streets will be open again soon.
The most amazing thing I saw was the recycling of street paving bricks, hopefully for use in the neighborhood.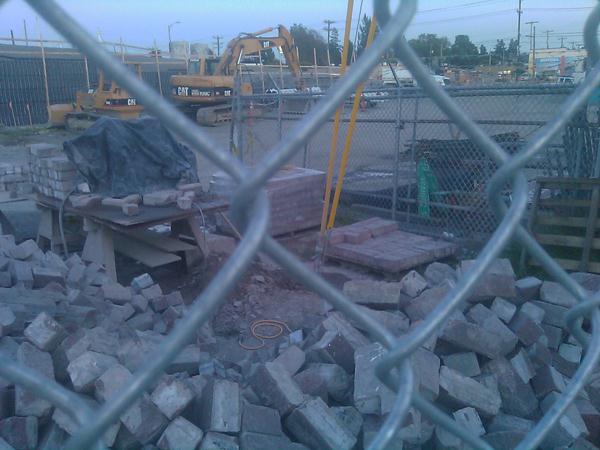 In theory a 2013 opening for the bridge.
Maybe I'll finish the weed-eating tomorrow. Or not.
[210.5]