Left town around 1 headed for Olympia, with 2 stops at Safeway to restock the freezer – my meat supply is dangerously low – down to only half the freezer.
Tonight's gig at The Evergreen State College is the annual recognition dinner – and it being the 40th anniversary of the college, I thought I'd go and drag CaddyDaddy along with me.
Time to get dressed up (though I left the sport coat at home):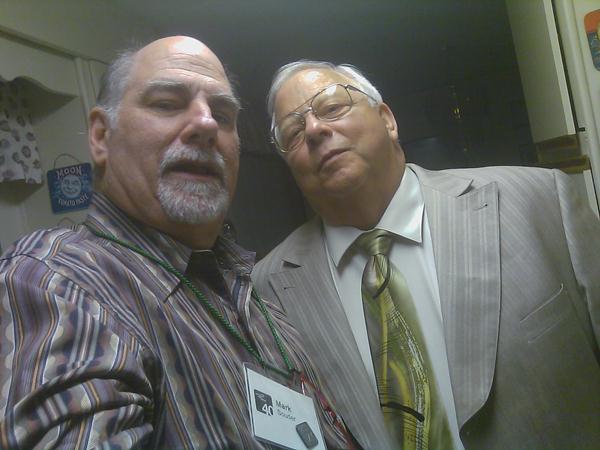 We clean up pretty good, and the food was pretty good as well.
Needless to say, I'm spending the night down in Olympia with all the free wine that was flowing.
[208.9]