I spent the morning working and reworking the form. And finally, a breakthrough. The damn thing is done (by the end of the day).
Stops at Safeway, then UW Surplus, then home, then another Safeway (mostly for gas).
And then the link from my ex – danger, Will Robinson, danger: http://pulse.me/s/9hxlH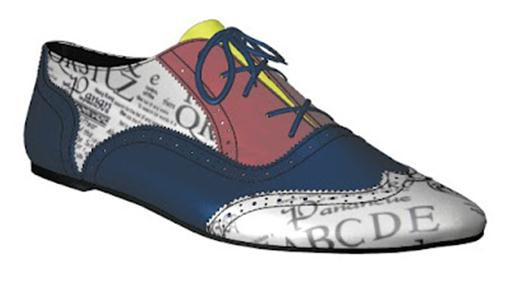 It's a website called Shoes of Prey. Woman's shoes, but I'm a size 12 (in womans). I love the typography of this custom shoe that I designed, not the $205 with shipping cost.
But if I wanted a heal ($355), I could go for this…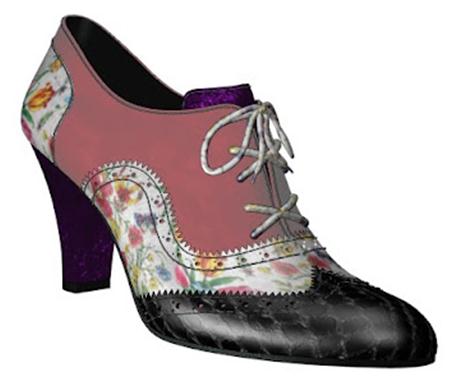 You can't see it in this picture, but the heal is actually purple fur (like the tongue which you can see). And yes, I could make it a stiletto: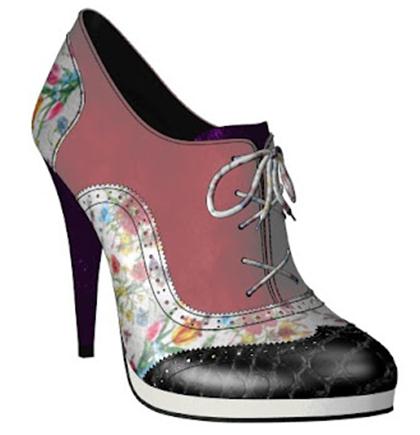 But I don't think I'm the heel kinda guy. I'm still going with the soft leather first version.
Enough playing around after a coconut tilapia over salad dinner.
Off to bed.
[212.0]