Today's theme is Spring Cleaning. At the shop we are closing at some odd and ends at an additional 10% off, and our wine tasting this afternoon is all closeout wines from one of our distributors. Lots of good bargains.
As for me, I'm doing some spring cleaning at home in anticipation of the June 1st state exit from the liquor business. Last night I took care of emptying five bottles of scotch: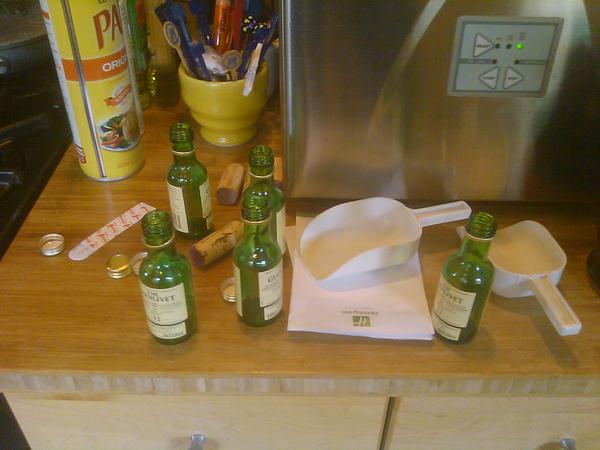 Yesterday I took a couple of partial bottles to the gathering to finish those off. Spring cleaning is so rough.
One of the wines we have on markdown (though not on the tasting) was a lovely 2001 Camp Nuble Rioja Reserva for $11. Wow, what a wonderful old bottle for not many dollars. It's the last of it we will see I believe so maybe I'd better pick up a couple more bottles:

Went perfectly with the steak and slaw dinner.
[212.0]