Well, while working Sunday, this showed up on FaceBook: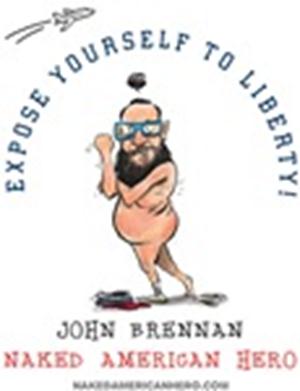 My friend who caused the ruckus, or the TSA who caused the ruckus now has a line of t-shirts and other things to add to his legal fund. Click on the graphic above to purchase one.
At the shop it was a closing reception for the current artist on display with a decent turnout, a couple of more artwork sales, and decent Sunday sales.
After work I finally got around to drawing up plans for making a kick plate for my Wolf range that came without on. This is what I sent off to my buddy in Portland for the kickplate: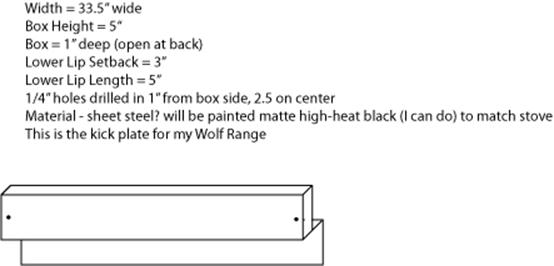 And for the plasma cut on the front panel.

It will be painted matte black and there will be an aluminum panel behind the plasma cut to give it this 3D look. I can't wait to help make this – looks like a Portland trip in a couple of weeks.
That was my day.
[212.2]