Well, I've picked up a little side work for the next couple of days. It seems a friend has a recurring case of scabies – never pleasant. In an effort to keep from reinfecting himself he's asked for the following:
(7) Pants (33 or 34×31 or so)

(7) Sweatshirts/sweaters (L)

(14) T-shirts

(7) Briefs or Boxers (32″ classic Jockey/L boxers)

(2) pairs flip flops
set bedding (queen fitted, top, light blanket)
towels (wash cloth/bath towel)
pillow and case
(7) lengths of cotton rope 48″ long (for a Jethro style belt)
Each of these items sealed in Ziploc bags, two bags for each day: day clothes, night clothes. Seems that the little buggers die in 7 days without a host.
$132.07 later (Goodwill) all I have left is the rope, flip flops, pillow and bags.
Oh, did I mention that all this stuff has to be washed in scent free detergent. Good thing I'm having dinner with Jill and Murphy (the Wonder Dog) tonight – that's one more washing machine to coopt for the big load of jeans and sweaters. Add the load I have in my machine and the load in Swanda's machine, I should be done tomorrow afternoon.
Great dinner: steaks on the grill (brought back to life with fresh propane), asparagus, eggplant – yum.
And the last project of the day, sanding and oiling a section of Black Locust to see if Bliss wants these slabs for a hallway table.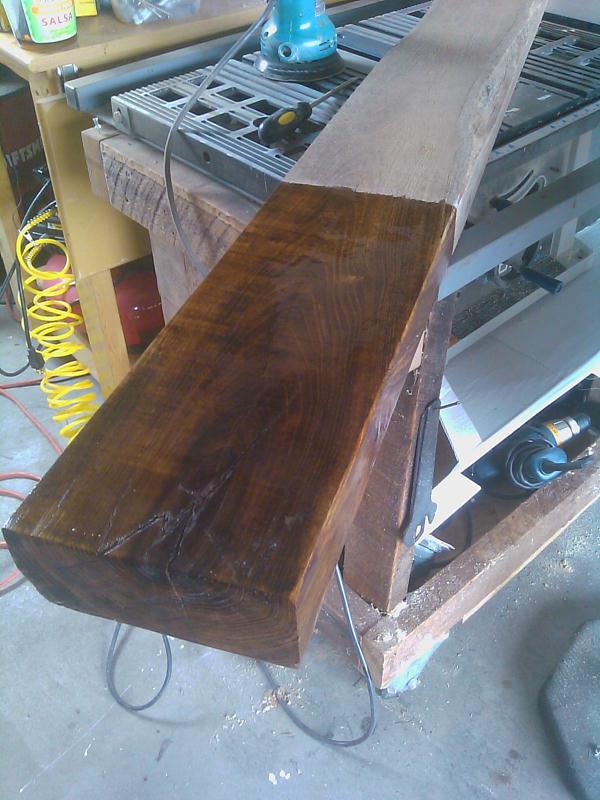 Finished and unfinished above. End grain below.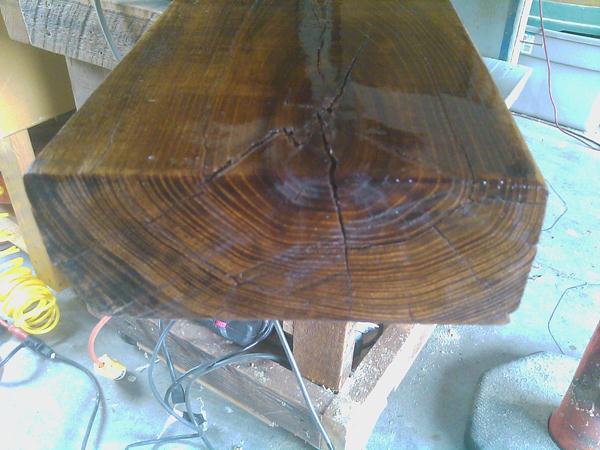 Oils up nice.
[211.4]