I tell you, you go out for some Tung Oil and air hose fittings and come back with that and four bags of charcoal (on sale) and a 2'x2.5′ neon sign for the back deck ($50).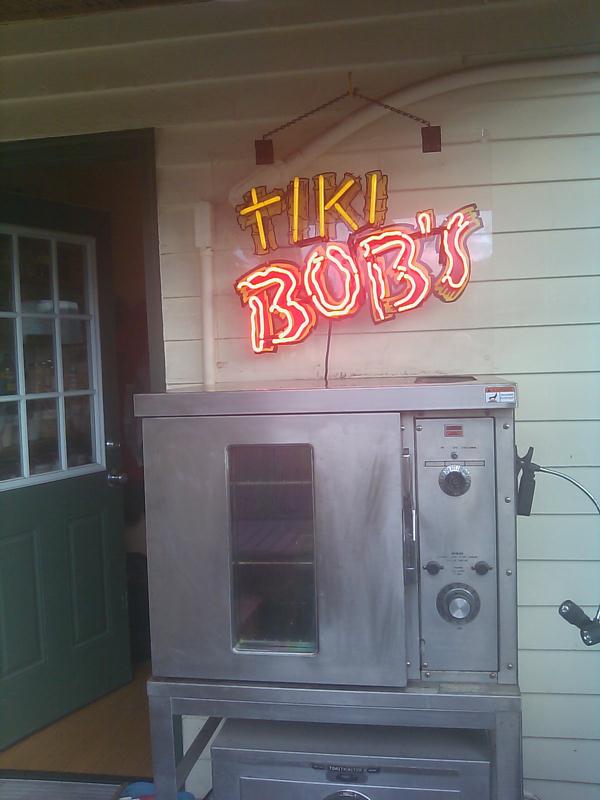 Guess I need to change my name to Uncle Bobbie.
I did finally get the air hose reel installed in the garage (why I needed the air hose fittings).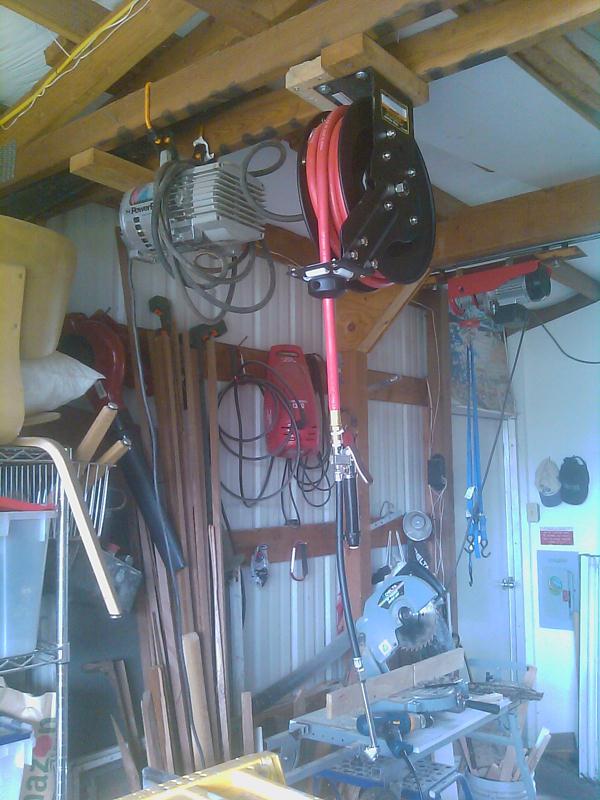 That should help with all the flats I get from living in a neighborhood that not only has the transfer station (for garage) but multiple scrap metal recyclers.
Quite night at the house. Nice.
[211.6]