As of today, Washington State is out of the liquor business. Look! Booze right next to meat.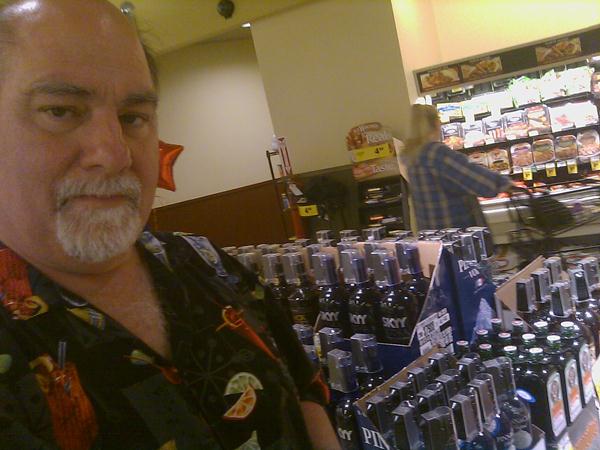 Of course that means that the price has gone up, though I haven't checked Costco yet. Most of it is additional taxes: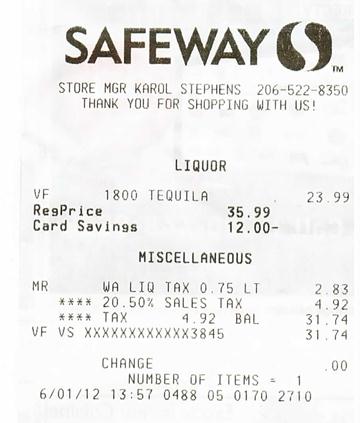 So, even with the Tequila being 30% off, by the time you add almost $8 in taxes….
Was originally supposed to work today, but with it being the first, that means wine shipments get run through – something Jim is getter at than I. Instead I puttered around town dropping off the power washer to Jill and hitting various Safeway discount racks.
Quiet evening.
And oddly enough, the Wall Street Journal was on the doorstep this morning.
[212.3]