Time to say goodbye to Fanta Say.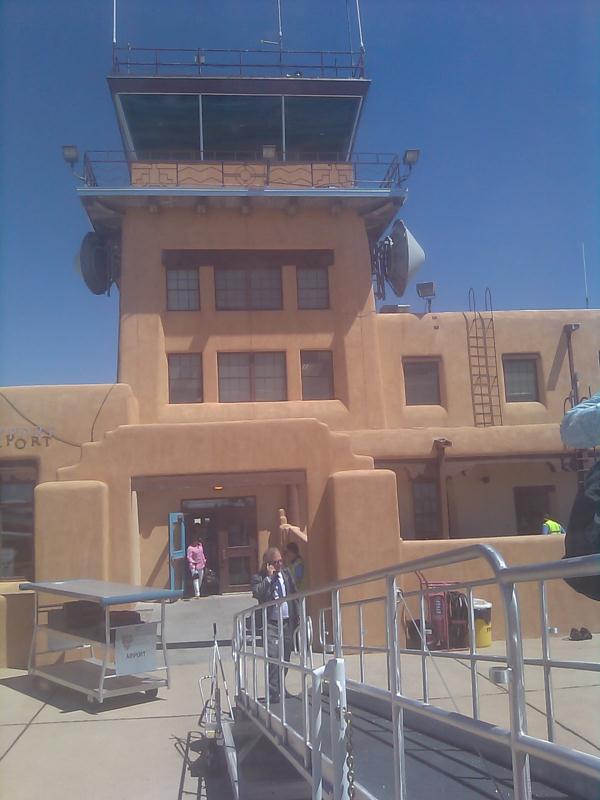 The view from seat 1A – which is not first class, just bulkhead (American regional jet).
Bumpy getting out of Santa Fe, slow to get drinks to us, but friendly enough service. Got to LAX (Los Angeles) on time, which didn't really make any difference since I have a five hour layover before leaving for Seattle on Alaska.
Off to the Board Room I go for salad, then meatballs in marinara, then more salad. Guess I won't be needing dinner.
Shared a little conversation with a guy headed to Anchorage who had his video camera, computer and cell phone confiscated during a 4-hour immigration incident. He says they said he'll get them back in 30 days after they have gone over them looking for illegal activity. Not the sort of guy you usually run into in the Board Room.
Back in Seattle and home around 12:30am. Makes for a long day.
[208 – analog]