Danger Will Robinson – it's UW Surplus Sale Day, and I even found a free parking space.
How dangerous? Five pink cones flashlights: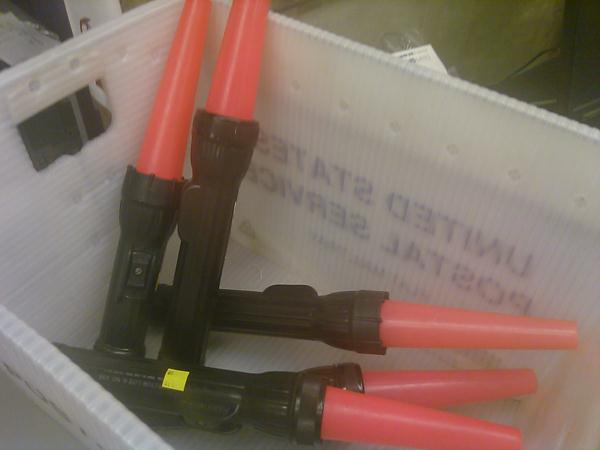 $1 each – for the gathering parking lot folks, or maybe a talent show act. Also picked up a rolling computer table thing to see if it works better than my present one ($10 – forgot to take picture), and then there is the $150 behemoth…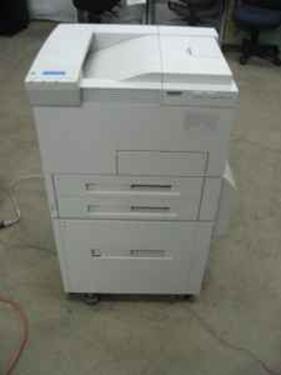 Yep, it's a beast. 4 and a half feet tall. No wonder I have to borrow Swanda's car to get it home tomorrow (or Thursday). Took forever to find an only picture that had both the top and bottom, but not the mail bins on the side. 32 pages per minute up to 11×17, networked and duplexer. Big new toy.
What seemed like half a chicken for dinner, though lots of leftovers.
Tomorrow is another day – apparently for moving large equipment.
[212.3]