After a trip to visit the Fremont Troll the kids are moving along – next stop in Olympia. Just in case you are wondering what they look like, here is the goodbye picture:
They left me a thoughtful thank you gift of some nice whole bean coffee as a thank you for the place to crash and the food. They even decorated the bag.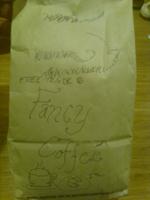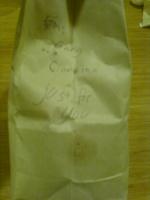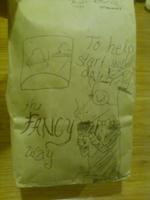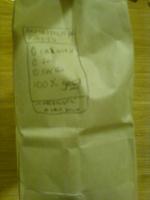 While they were out and about I finished about half of the website to sell The Colonels unwanted timeshares. Check it out here:
http://timeshare.studio403.com
I still need to get the purchase form completed, and there is one more Cabo San Lucas condo to list. Hopefully this weekend I can finish up.
Quiet steak dinner after picking up the cleaning and having cocktails with Swanda, Rob and Jodie.
[212.1]