Why did I cancel my reservations to Palm Springs. Sometimes 110 degrees sounds better than rain. Remember – it's a DRY heat, unlike NO HEAT.
Today's two pictures. Look what was on my porch this morning.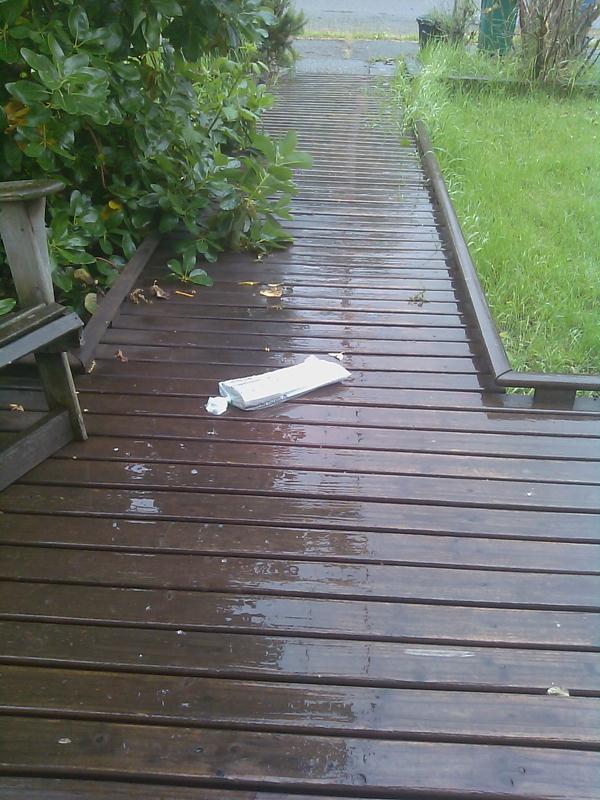 Hit the grocery store and ended up with new booze selections that I hadn't seen before: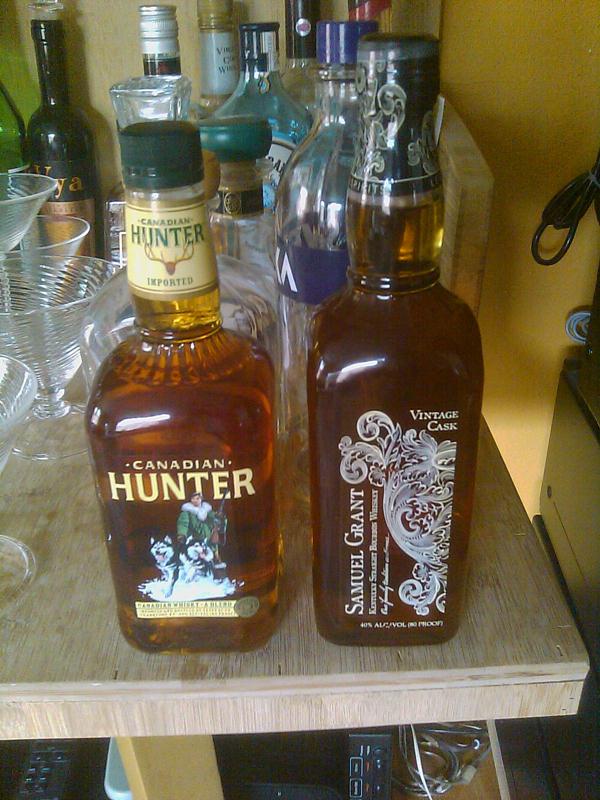 Both cheap brown liquors. Canadian Hunter, too much fake caramel color consistent with Canadian Whiskeys – must mix. The Samuel Grant better – drinkable on the rocks.
Meanwhile, I'm mapping out next week's trip down the coast.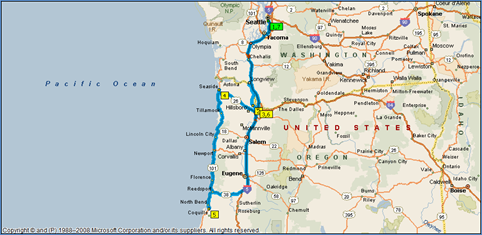 I passed on Eagle Crest for Thursday night.
Pan-fried rockfish in a cornmeal spice crust. Yum.
[214.6]