What a wonderful top down day…
First up, Home Depot to price 8000BTU air conditioner for the shop. $229 (too much)
Then off to the shop to meet with Randall Grahm , owner and winemaker for Bonny Doon Vineyards in Santa Cruz, California dropped in to show us his latest offerings.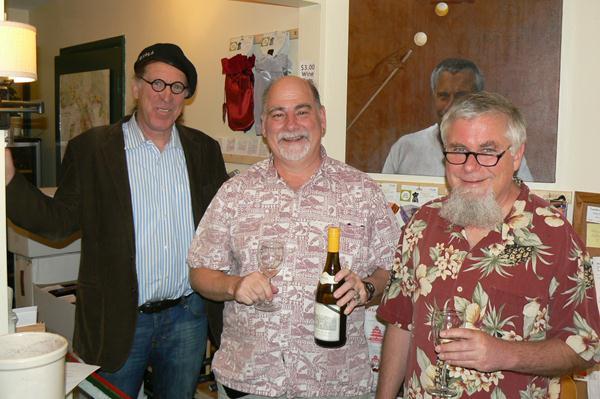 We currently carry two of his fine wines: Le Cigare Volant and Cloy de Gilroy, but we sampled six of the wines from his line (including the ones we carry which was nice). I didn't spit the Le Cigare Volant, not at $37 retail.
Safeway was up next (eggs, bargain bins, booze). I couldn't believe that in an entire row of booze that there wasn't one bottle of bourbon. Wow.
Next up was a swing through the liquor store at 23rd and Union to see how there pricing was (terrible – will be bringing back booze from Portland and the Bay Area trips).
Cash and Carry to exchange paper bags (bought a size too small the other day) then to Sears to check out their AC units – marked at $219 but mentioned to the sales clerk that I'd seen it last week on-line at $199 so she rang it up for that – pretty much covered the tax.
Back to the shop to drop off bags and AC unit, then to the apartment for three packages (two of which I knew about), then rushing home as I've dinner company tonight in the form of Graf – and good thing I rushed home, he showed up at 4:10 for dinner. He comes straight from work so it's whenever he can free himself.
Had a couple of cocktails and then went for a walk to the river to see the progress – yeah, he's as geeky about construction sites as I am.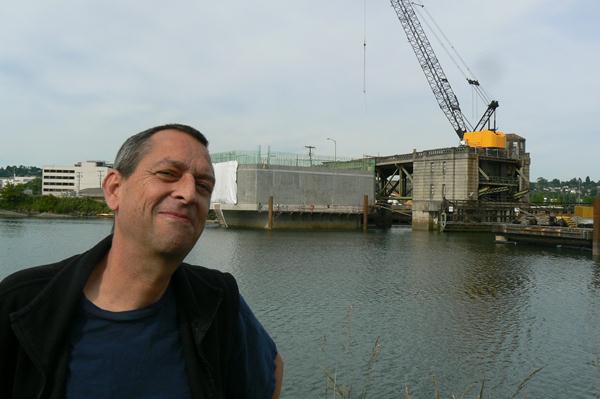 Dinner tonight was BBQ'd pork on the grill. I was going to have asparagus as well, but when I opened the package it was a bit past prime, so a green salad it is.
Lovely bottle of Syncline which we used to carry at the shop rounded out the meal.
[214.5]