Up and out early today: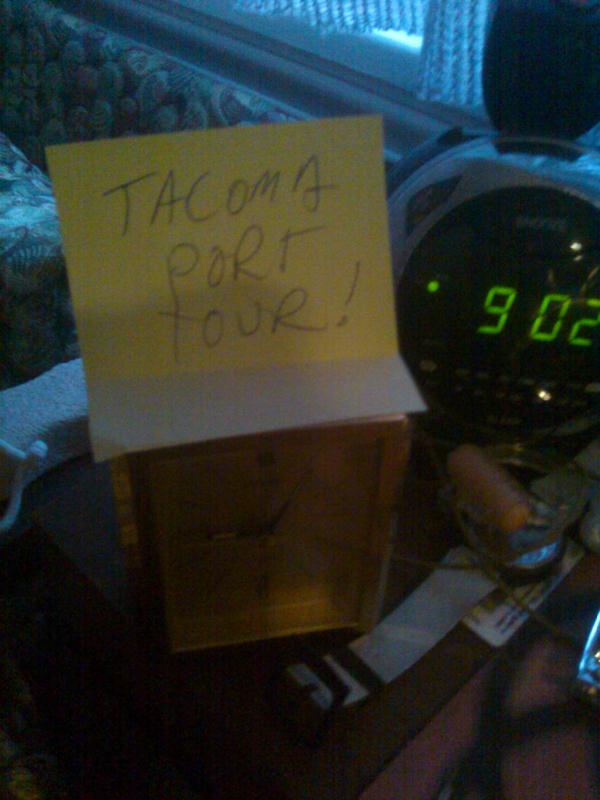 Yep, I'm off on a bus tour of the Port of Tacoma. Here is the link to their tour page: http://portoftacoma.com/tours
No good photos of the Port as it was grey and rainy, but it was an OK tour if you are a transportation geek like me.
Got home around noon and settled in for a quick nap – it was that getting up early.
The rest of the afternoon was hitting QFC and Safeway comparing liquor prices (Evan Williams cheaper at QFC) and gassing up the car for Monday's road trip.
Had salmon thawing but ended up getting a marked down steak so back in the freezer the salmon goes. Reminds me that I need to cook up those crab legs as they are taking up a ton of room in the freezer.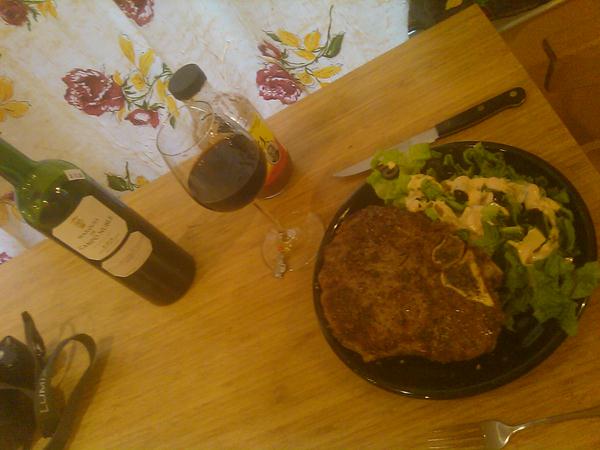 Yum.
A quick visit from Surf Betty needing to borrow a thick screw driver bit and that was the evening.
[215.1]