Morning shot – debated short sleeves or long sleeves: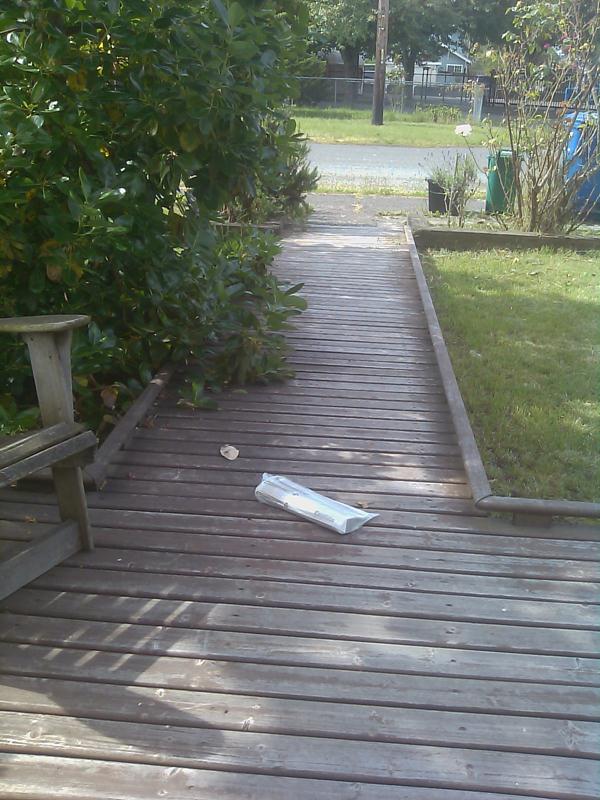 Within two hours is was pouring down rain like nobody's business – and yes, that is the Wall Street Journal still arriving almost four weeks after my subscription ended.
When bad weather happens, the shop takes a hit, business wise — $30 shy of cracking the 4 digit number. Damn. At least I picked the long sleeves for today, but neglected bringing a coat.
By the time I left work for a BBQ at Jim's, the sun was back out. Not warm enough to eat outside though.
Two more engagements after Jim's – drop two cases of white wine off for one of our Metro Bus Driver clients, and meet up with SurfBetty to hand off Ukulele for him to play with. In my dreams he will be able to teach me the Hawaii 5-0 theme on the uke but it's starting to look like it isn't a simple piece.
[215.3]