No boy this morning. Oh well.
Out of the unit a little before 10:45 so I could make my now earlier Owner Re-Education. I opted for the group re-education, less one-on-one time with them trying to sell me more points. The promised 45 minutes turned into closer to twice that so my departure was delayed.
Delayed even more because my car had a flat on the passenger side rear. Time to get out the tire inflator (Mazda put an inflator and a can of Fix-A-Flat) as a replacement for a spare tire).
Headed down the road at 12:30 in search of a gas station with a garage, instead found a Les Schwab tire store with no customers in line – was out of there in 15-20 minutes and when I asked how much I owed them, the guy said, "It's on us, have a good day". Makes me want to buy tires from them the next time I need them.
Drive time today is about 5 hours (Seaside to Coos Bay). The delays didn't help. It was almost 6 by the time I rolled into my brother's driveway.
Driving down I got this great shot of a roadster on a trailer – any help identifying would be helpful: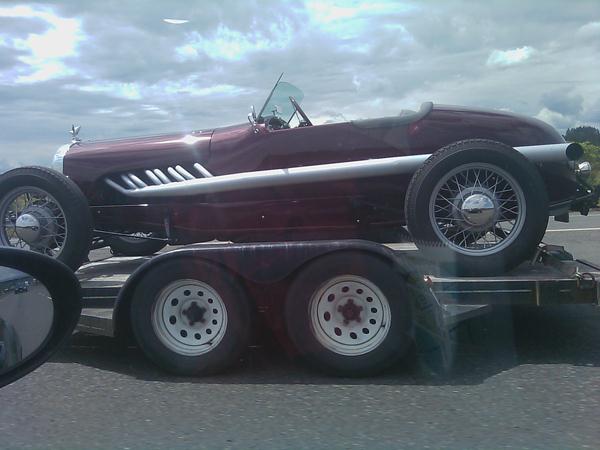 Sorry for the windshield glare – I was doing 60mph.
While they (brother and wife) worked on dinner, I worked on loading the Miata with all the goods my brother brought back from Santa Fe.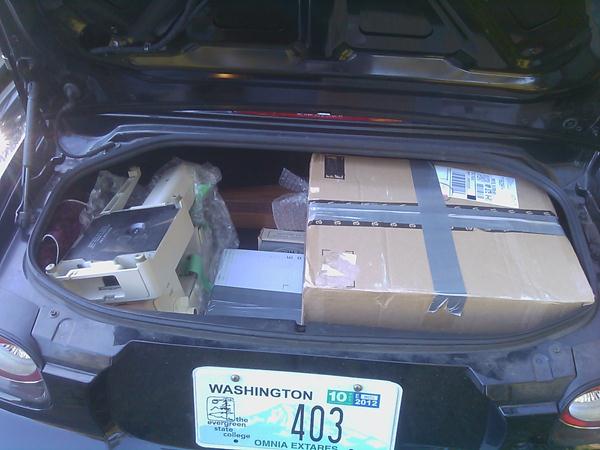 Things in the trunk, with room to spare. Things on the trunk, no room to spare: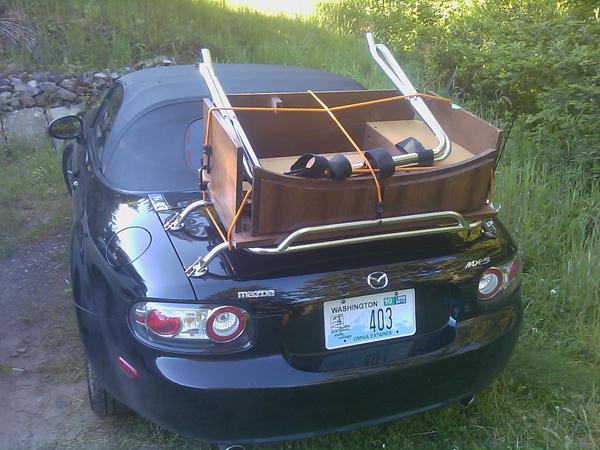 Before dinner we took a little walk to see the recent improvements…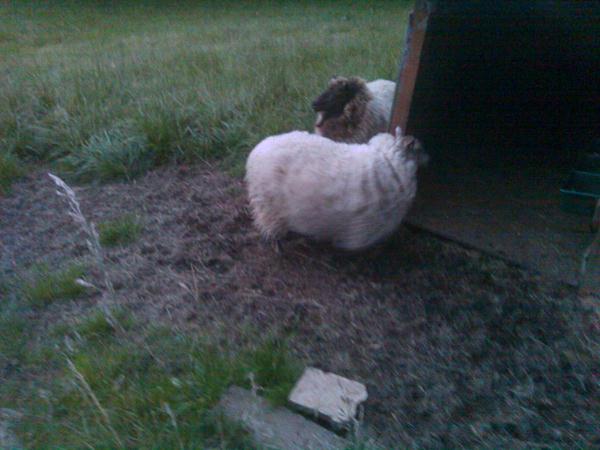 Some of the sheep, and the view from the upper meadow towards the house (sorry, you can't see the slough from here):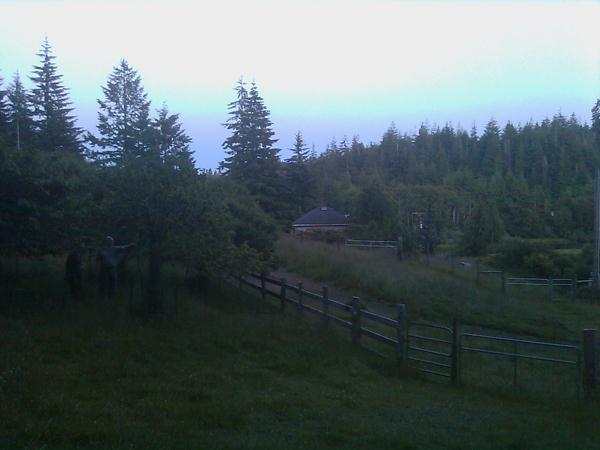 Fresh (from yesterday) Rock Fish and salad for dinner, bought a couple of bottles of wine, 1.5 are now gone.
Bedtime for bondzo in Cat Central – had to take a pill.
[? ? ?]