Which is the original and which is the counterfeit?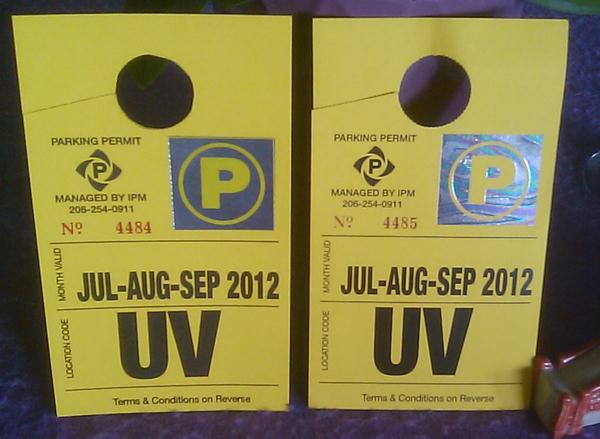 The one on the left, but it will be good enough to be able to go back to leaving my car in the basement parking garage.
Speaking of cars, saw this interesting variation on the dad, mom, kids, dogs stickers – seems like a family of storm troopers: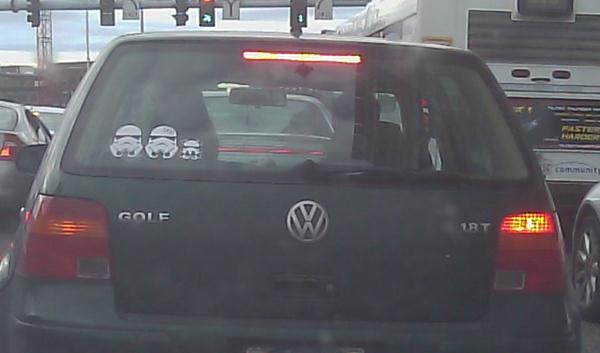 Just a quiet night at home with a little visit from SurfBetty.
[214.9]