Today's big errand is a liquor run to fill the 6-pack shipper that came down with wine. The list:
Light Rum (Appleton)
Dark Rum (Appleton)
Grappa (2, one for tonight, one for the road)
Lismore Scotch (2, one for the house, one for the road)
1.75 of Evan Williams for $15 (half Seattle cost)
Brandy (Mexican)
Vodka (potato-based)
Plus I have to pack a bottle of Fantasia from the Castle Winery for Bliss so he doesn't have to pay $20 to pack a bag.
Three photos for today's spread… four boys on the bed: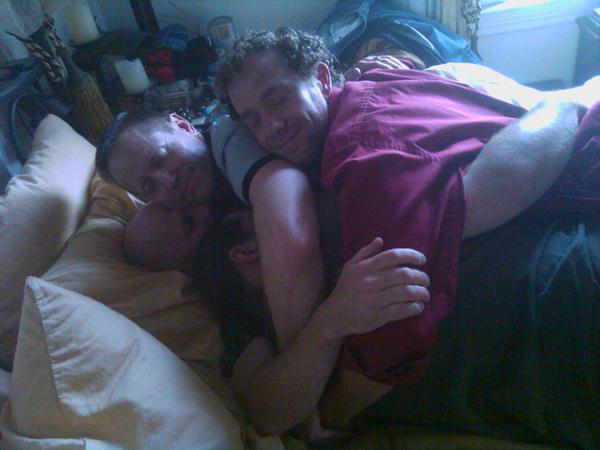 And lovely a flowering cactus on the back deck: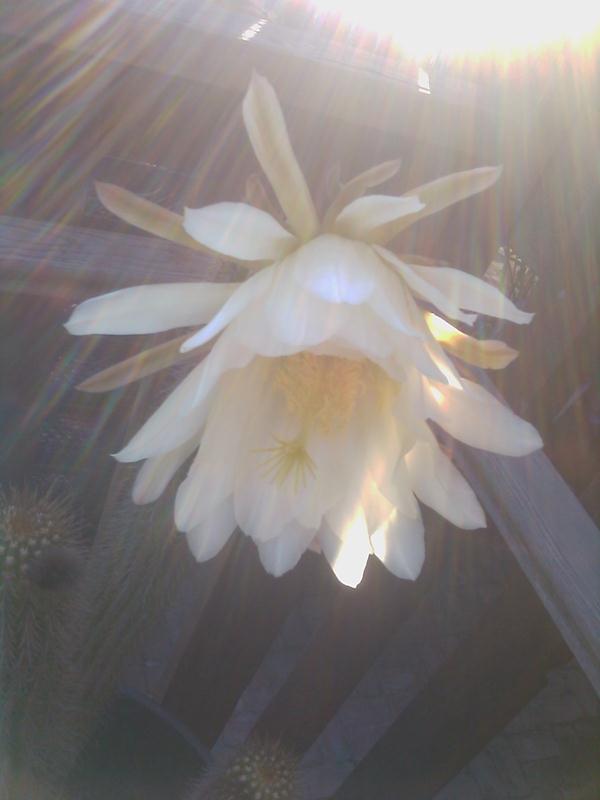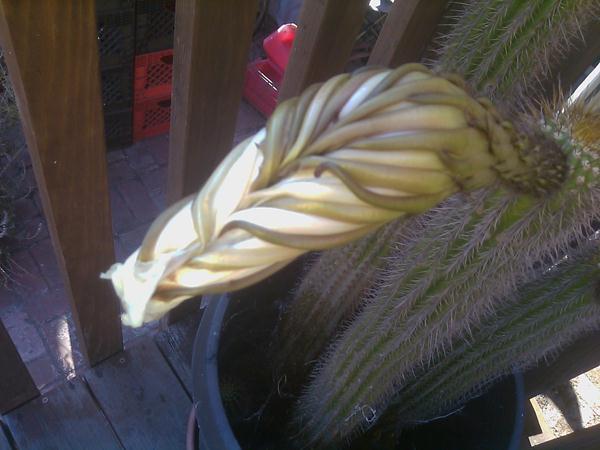 Dinner tonight was sausages, vermouthed kraut and steamed asparagus with a hollandaise (thanks Onyx, master of the sauce).
Another late evening of late chatting.
[214.0]