Sunday at the shop and it was an OK sales day "for a Sunday".
Evening finds me firming up plans for what was a "Faerie Campout" which has turned into that, and a visit to a couple of our suppliers from Eastern Washington. Suddenly there are more stops: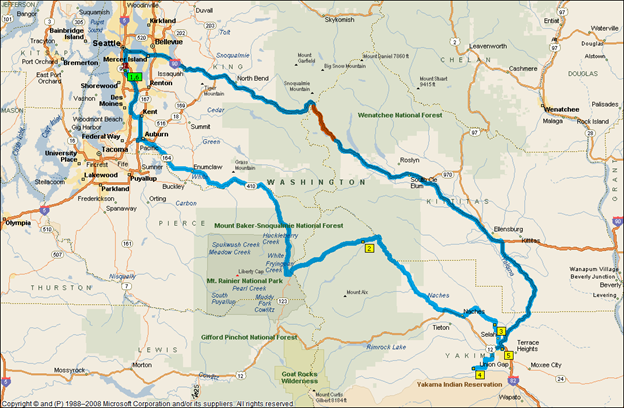 So the plan now is:
Monday night = camping
Tuesday night = camping (unless I flake out)
Wednesday = Southard Vineyards (noon), Gilbert Vineyards (3pm), King Bed Suite in something downtown
Thursday = undefined, could hit a couple more of the wineries we stock.
Friday = work (my once a month Friday).
A little pork loin tonight with Cole Slaw and some left-over wine.
[211.2]