I realized that I didn't give you any pictures of the lodge yesterday, so, here they are: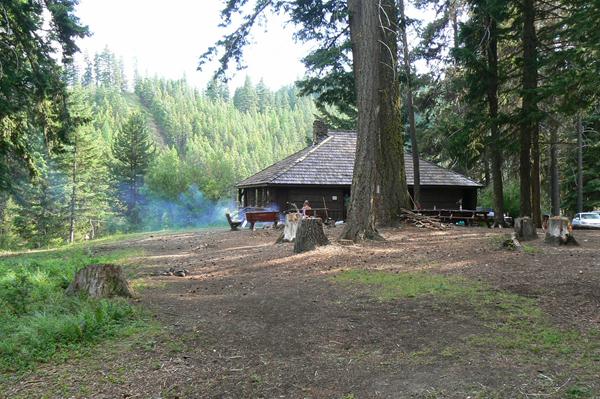 Sorry that I don't have a shot of the 20-hole outhouse (which was re-painted inside in neutral white with gray trim on both sides [men/women]). Here is a wonderful shot of what one of the boys set up – a zip-line from two trees stretching some 650 feet …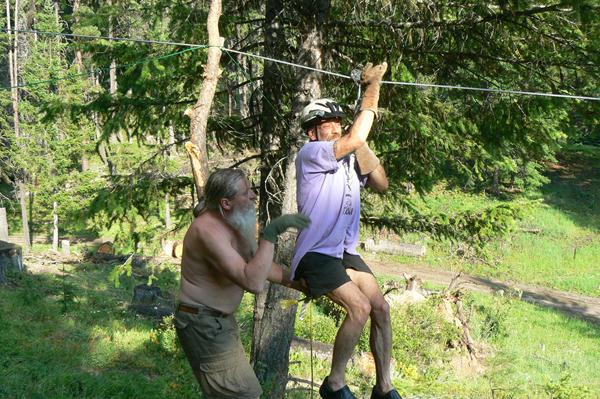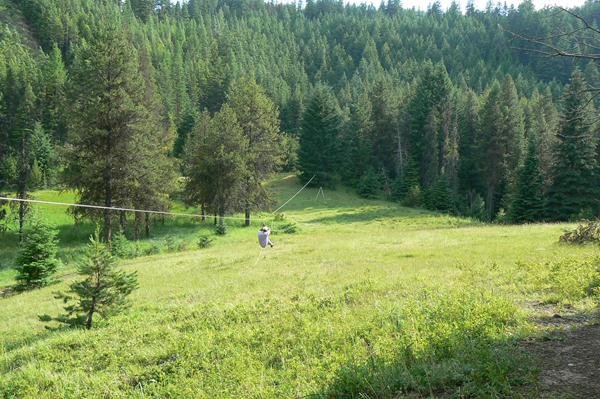 And, no, this is not a Forest Service approved installation, but no trees were bruised (blankets) in the hooking up of this "ride". But all the components were rated for 1000 pounds….
Just remember this lodge had no running water (a spring at the bottom of the hill with giardia – we have a filter), no power (we have tons of propane cookers, including an oven made from a galvanized trash can, we are roughing it except for all the espresso pots, frothers, generator for scanners for archiving old photos and charging e-cigarettes and cell phones. Pack it in and pack it out is the motto – and actually we pick up cigarette butts, 22 shells, broken glass. We leave it better.
Here is a random shot of people's camps on the mountain (other than mine):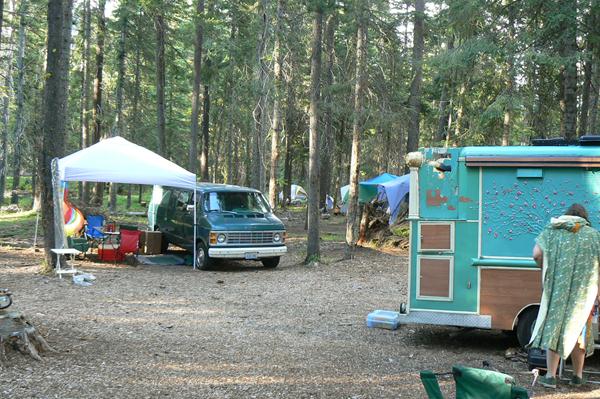 Life is hard in the woods. And the weather was good – a little heat lightening tonight and a little patter of rain, but not enough to really get the "Tent-Cot" wet.
Nothing to write home about with the food other than:
Filling
Didn't have to cook
This will be one of the first times I've spent two nights here camping (rather than "van-ing" or "rv-ing").
[? ? ?]