Opened the shop today for a fairly slow "odd-weather" day. By the end of the day the sales were OK, and yesterday's good as well so it wasn't a total bust.
Stopped at Safeway to hit the bargain racks – scored some marked down cans of Asian vegetables, then off to the bank. Bad day to do that because:
Mercer Street Exit closed
SR-520 across the lake closed
Mariners Game
Bastille Day celebration at Seattle Center
Dragon Days in the International District.
Basically the entire city was in gridlock. I was so happy by the time I got to the apartment to pick up a package. Happy because it was my last stop and I knew it would be clear sailing home.
Tonight's dinner is a little grilled salmon over a bed of greens. Not sure that the blue cheese dressing was the best choice, but short of making a new salad I'm going to eat it.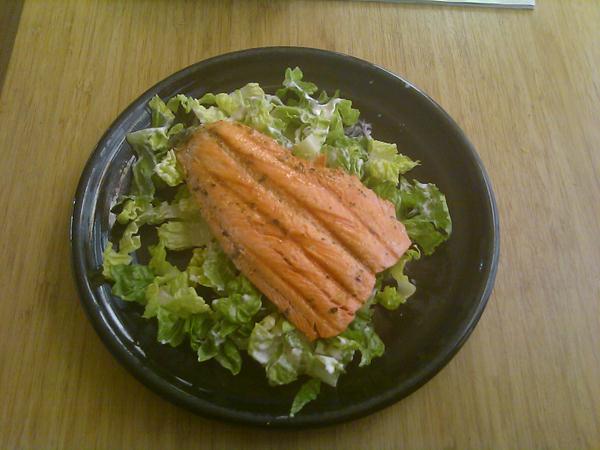 Looks pretty, though.
[213.0] Damn those carbs on the trip.