I can't believe I screwed up and didn't get the notice for my dentist appointment until 15 minutes before – totally thought it was Wednesday – which it is now that I cancelled to tell them no way could I make the appointment since they are a minimum of 45 minutes away. Reset for tomorrow at 3pm (meaning I return in the middle of rush hour) as they had a cancellation.
Early afternoon found me at the UW Surplus Sale… and scored a bunch of toner for the HP4500 Color LaserJet along with the even rarer fuser, and imaging drums – all marked at $10. Retail is more like $500 for the lot. I like the $60 better.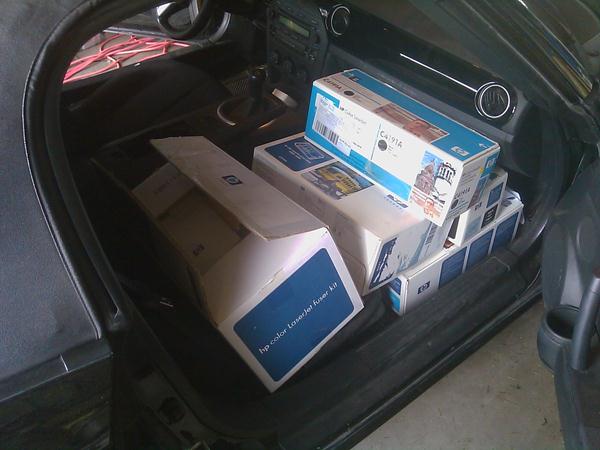 And combined with what I already have in stock…. I think I have enough for a while. Luckily, Wonderfool also has the same model (and one for parts).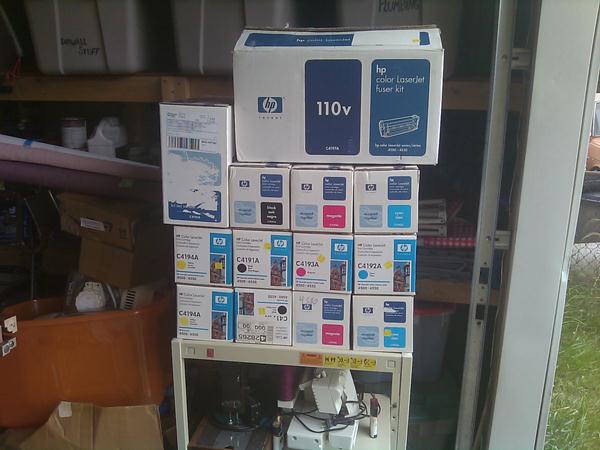 I rewarded myself with a nice steak dinner and a couple of glasses of wine.
And no, still haven't mowed the lawn. May not, may just let it die in the heat.
[210.8]