Today I actually made it to the dentist with so much time to spare that I started exploring Redmond – stopped at Safeway to see what non-perishables were on the shelves (sewing machine needles and iron-on patch material), then found a Trader Joe's so I thought I'd see if they were carrying liquor yet (yes) and then to the AAA for Victoria, BC brochures for Swanda and I's early August overnight. Looks like we are driving one way with Swanda, then I'll either fly home ($150, and earns 250 Alaska miles) or take the clipper ($89 but I could use my 50% off coupon but better to save that for a round-trip), or via Alaska Airlines for $200 (earns 500 miles).
The plan was for Swanda to come to dinner and delivery some cheap California booze. Well, the later happened, the former stalled by a lack of hunger on Swanda's part – probably from driving all day.
The delivery: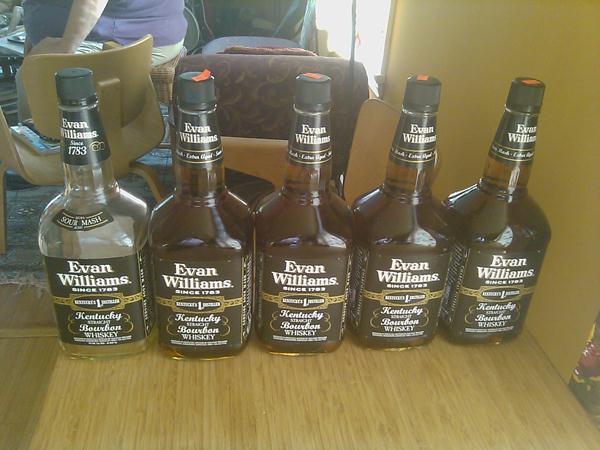 One down, four to go (though one is for Jimmy). Apparently he dropped $770 at the liquor store in Hilt, CA, just over the Oregon border.
So it was just me for dinner. Didn't cook the steaks and broccoli that I'd planned, instead went with a moose steak salad (a.k.a. leftovers):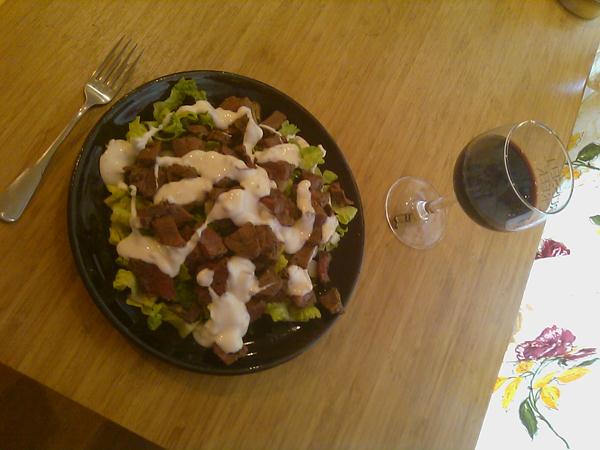 Not every day that you have leftover moose.
[211.8]