Great – a morning downpour of rain – just what the lawn needs to get growing again when I was hoping that it would just turn brown.
Today's humorous photo from today: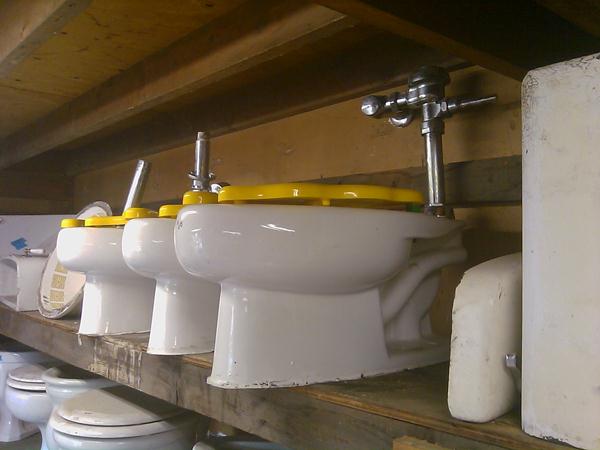 Children's sized toilets at EarthWise Salvage, my second set of kids toilets spotted this year. Only $65.
By the afternoon the rain had gone, to be replaced by humid, muggy air.
The evening saw the gnawing of one steak and the booking of a one-way from Victoria to Seattle on Kenmore Air –floatplane trip here I come.
[210.5]