Everyone slept in this morning… and by the time I got breakfast fixed for the crew they didn't get packed up and out the door until noon.
Here is the final shot: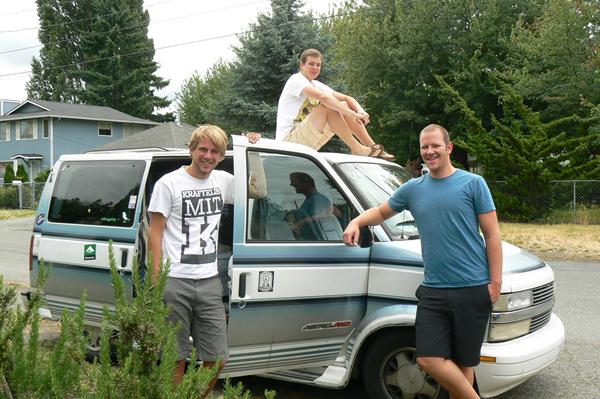 For the rest of the shots of the visit, try this link:
https://www.dropbox.com/sh/zd63jf1cx4kk7ux/c48DNvC5HR?m
A quick trip to the store for soda, mark down stuff, and most importantly, one stalk of celery for tonight's braised lamb shanks that I'm taking to dinner at Swanda's place.
First order of business at the apartment is to pick up a large (62lbs.) package in the office…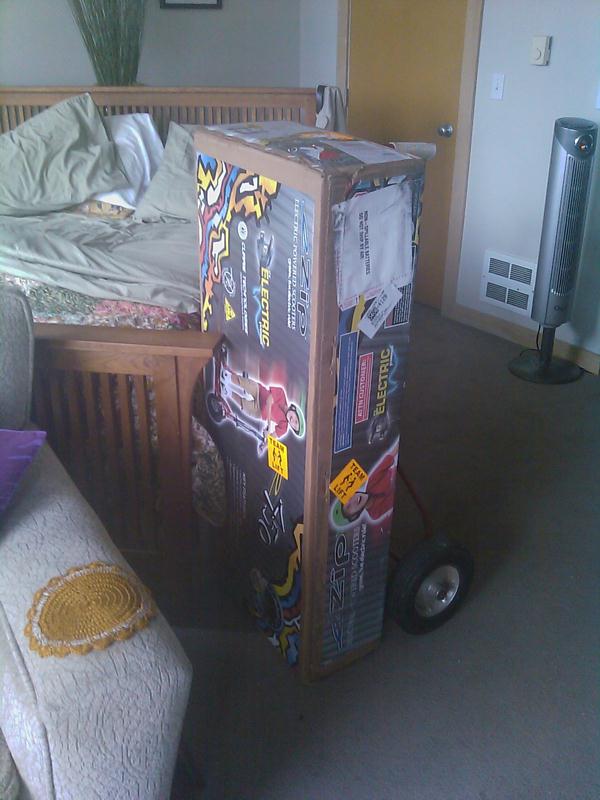 That would be my new electric scooter. $199 plus tax. Half off since they have a newer model. Interesting: I just checked the link and now it's $2376.75. Now all I need is a helmet, lock, basket, and drink holder. That and I have to assemble it. The plan is to use it for neighborhood shopping, and to sew a case for it for trips to Victoria to use to get around the city (like to the store).
Started dinner with a shrimp cocktail, and here is how the braised lamb shanks came out: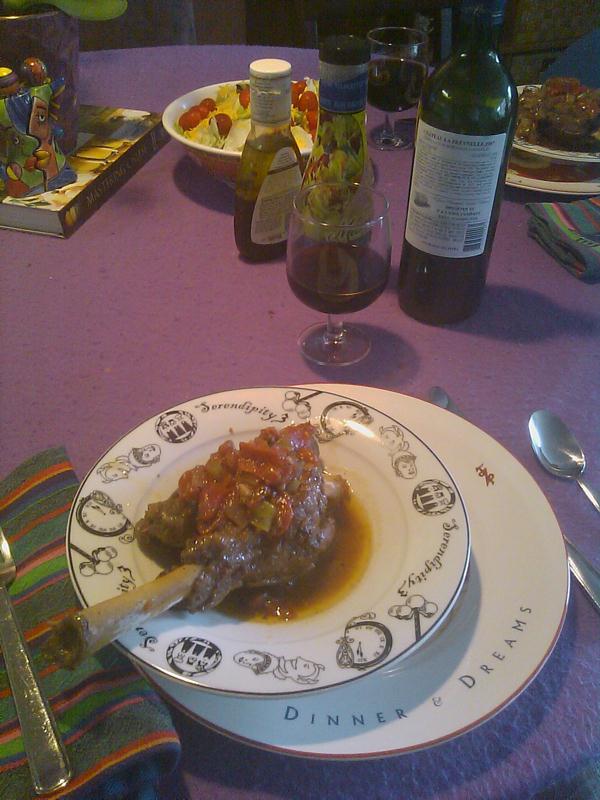 Home by eight and into the job of assembling the scooter – looks like I'll need a fatter seat for my fatter ass.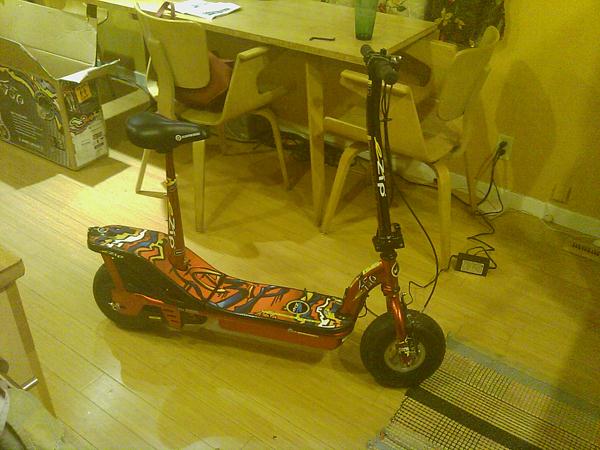 Took it for a spin then put it on the charger for the evening (4-6 hour charge time). Max speed: 15 mph. Max weight 240 lbs. In theory, 8 mile range, depending on hills and fat asses.
And you'd think it would be early to bed for me, but alas, not.
[207.7]