Odd day today… thrift shopping for a basket, helmet, lock… found the helmet ($3.99), and the basket ($1.99) – plus a board game for a friend ($5.99) at Goodwill. Salvation Army only yielded a bunch of marked down wine glasses for the shop. For the lock I had to go to Home Depot and get a combination cable lock ($5.99), and ordered the drink holder off of Amazon for under $10. Now, of course, I need to figure out how to mount the basket (another trip to Home Depot, no doubt). Also swung by the apartment to grab last night's roasting pot for the braised lamb shanks.
President Obama is flying into Seattle this afternoon…. And I'm there to watch Air Force One touchdown.
Shot number one is of me waiting for touch down with a ton of motorcycle cops: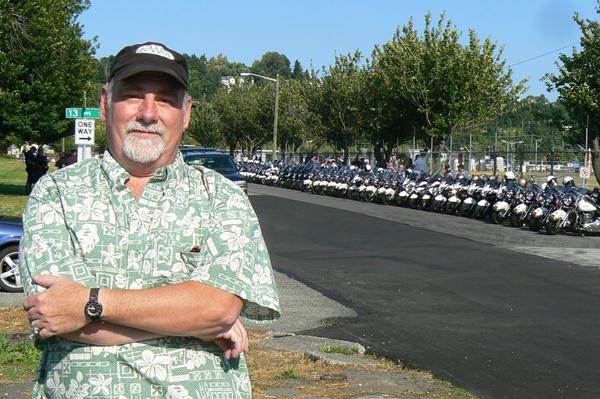 And a great shot after the plane landed to the north (where the crowds were waiting because there is parking) which meant it came in from the south, so no fly over…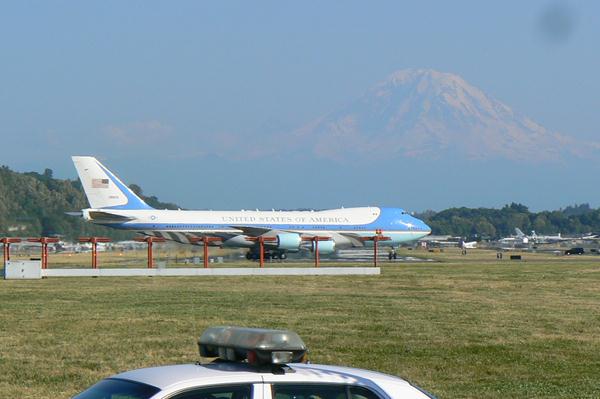 Yes, that would be Mount Rainier in the background. Too bad we have had several days of warm weather which means you can see the pollution that we get in the Puget Sound.
Here is a short video of the entourage headed towards the East Side for a fundraiser ($1.75 million according to the nightly news):
Or maybe you want the cops peeling out before the entourage arrived:
But the fun doesn't end there… after dinner Tony shows up with the kick-plate for the stove. It still needs to be painted and the aluminum backing installed, but we are almost there: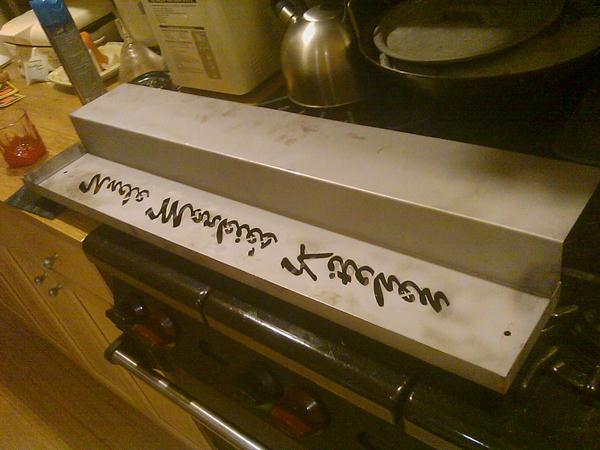 Upside down and backward, but here's what it looks like leaned into place: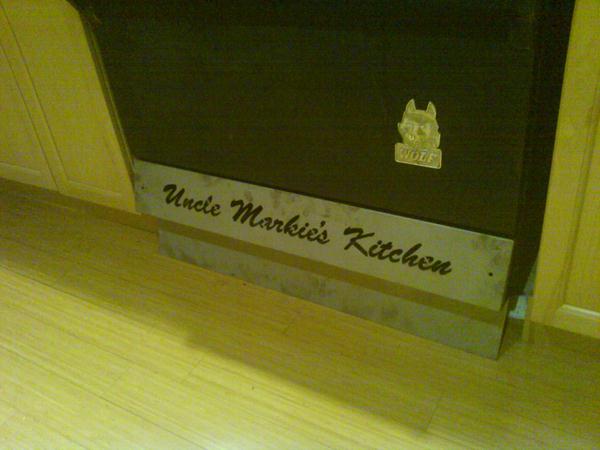 Still needs the matt black and the aluminum backing. More pictures next week.
Late night, early morning, going to bed.
[207.7]