It was an alarm morning… need to be at Swanda's place at 10am, or a little after 9 if I want to catch Air Force One taking off to the North right in front of Swanda's picture window.
As it turns out… the President didn't take off at 9:30, but he did snarl traffic getting to the apartment so that my 20 minute trip was closer to 35.
By 10am it was time to leave, president or no president. It turned out to be no president, but here he is waving goodbye. Thank you King 5 for the picture.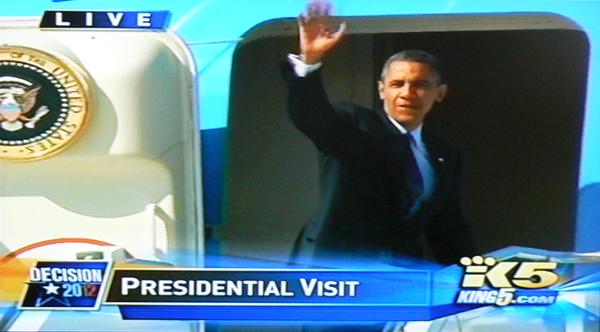 Off to Whistler-Creekside go we.
Stops in Mt. Vernon for gas and thrift shopping (was looking for wine glasses, found 45's including a Jackie Gleason one), then Cloverdale for lunch (Boston Pizza – same place Rich and I stopped on one other trip, but need to find a new place in Cloverdale), last minute groceries and wine in Squamish.
By 5pm we were settled in with cocktails and admiring the view:
Steaks on the grill, asparagus in Alfredo, tomato, cheese, sweet onion salad. Damn fine – followed by a wonderful sunset: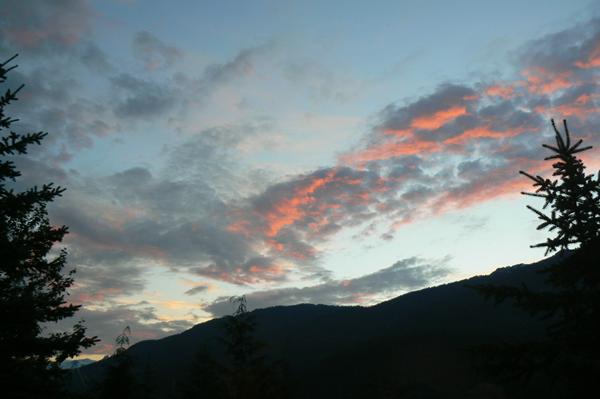 It's so hard to get sunset photos, but that one isn't bad.
[208.0]