Lazy morning with Swanda up hours before me. Nothing new there.
Apparently I've missed an 8:45am phone call – will look into after coffee 2x and breakfast. I can do email on coffee alone, but not talking to people.
When I finally get to voicemail (ponying up the $ per minute fee since I'm in Canadaland), it's a call from QuickenLoans about my mortgage refinance. They want to set a closing date – does Monday the 30th work to send the notary TO MY HOUSE to sign the docs. Hell yes.
Got this email to confirm:
Hello –
This is a friendly reminder from the Quicken Loans Closing Team regarding the property at 1036 S ROSE ST, Loan Number: 330XXXXX398. You are scheduled to sign your closing documents on 07/30/2012, at 10:00 .
If you have any questions/concerns regarding your appointment, please contact the Closing Hotline at 800-226-6308 Extension 1XX67. The Closing Hotline is available from 8am-11pm EST Monday through Friday, and on Saturday from 9am-5pmEST.
Thank you!
What this does to my payment is significant:
Current payment: $1525.86
New payment: $1121.88
Savings: $403.98
Percent savings: 26.47556 (round numbers, over 25%)
At a little over $1100 a month it doesn't make sense to downsize to an apartment since any neighborhood I'd want would be over that with parking. Maybe I should rent out the second bedroom and move my printing equipment in to the garage (rent would pay for insulating the garage).
Another day.
My version of a celebration photo: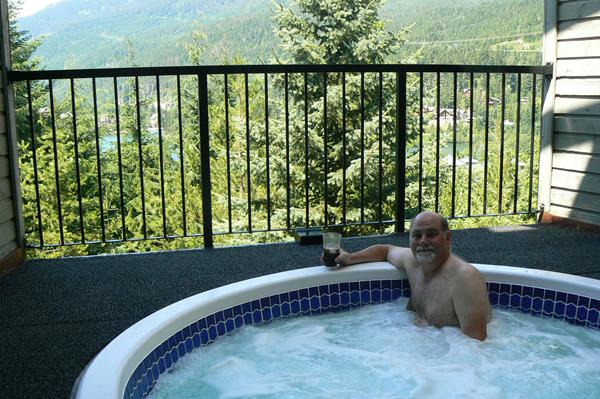 Here is the view from the hot-tub….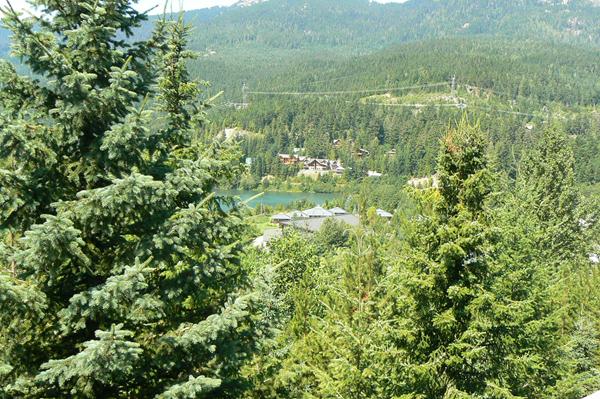 Swanda left a little after 11am for a meeting in Whistler Village with the hotel that they book for the American Thanksgiving weekend with his club. Nice to have some quiet time though saying that I should also say that it isn't usually an issue with us – we both need it and feel no need to fill every silence with chatter.
Dinner tonight is pork loins on the BBQ, the left-over asparagus, a big salad with hare-boiled eggs and tomatoes and a nice bottle of rosé.
Trying to go to bed earlier tonight since tomorrow we are out of the condo at 9am to miss rush hour traffic in Seattle.
[? ? ?]