My weekend to open the shop today – on the upside, means I'm out of there at 4:30 with plenty of time for evening activities.
Today's humorous shot… what happens when you get a really inky cork: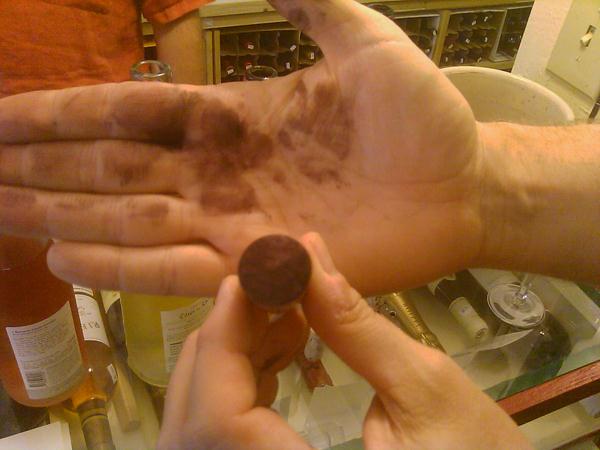 And that would be from a professional pulling the cork – out wine rep from the distributor Click.
2-3 was dead, 3-4 lively, and apparently there was a 5-6 crowd as well, not that I was there for it. I was at home working on dinner fixin's.
[210.4]