Me with the Swiss German CouchSurfers Fabian and his younger brother Jonas: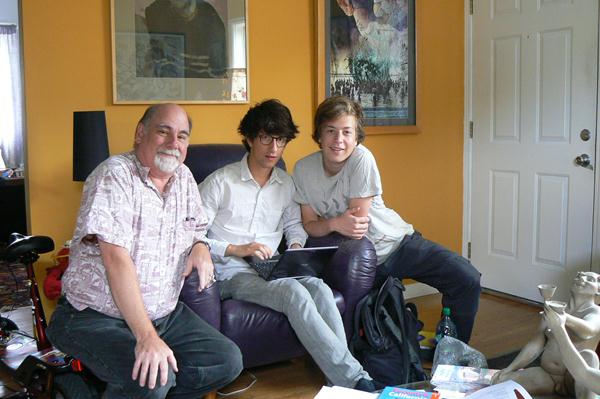 They left in the morning for a little more sightseeing downtown before heading to Portland as their next destination – tried (but failed) to convince them to stay another night to have dinner with my Swiss German buddy Graf.
Rest of the day (and night) was filled with finishing one project and starting on another. The finished project is the kickplate for the stove. Painted matte high-heat black to match the stove, this shot is of the industrial adhesive tape that will hold the aluminum panels to the back: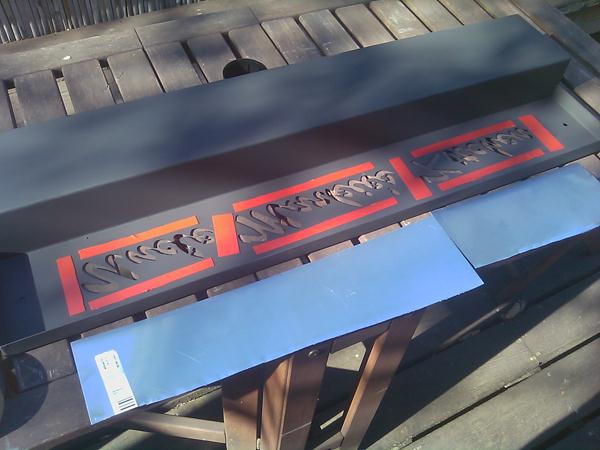 Aluminum in place: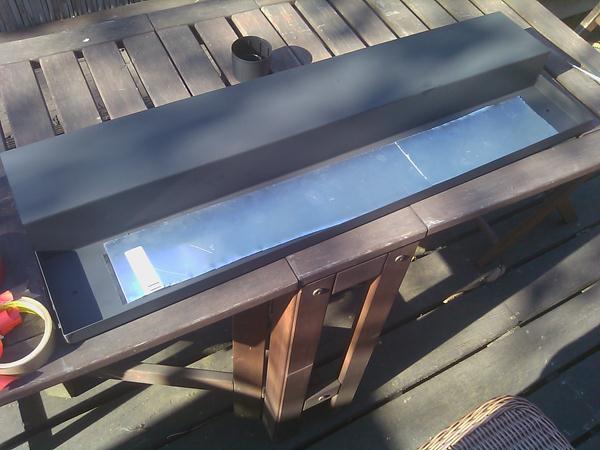 Kickplate installed: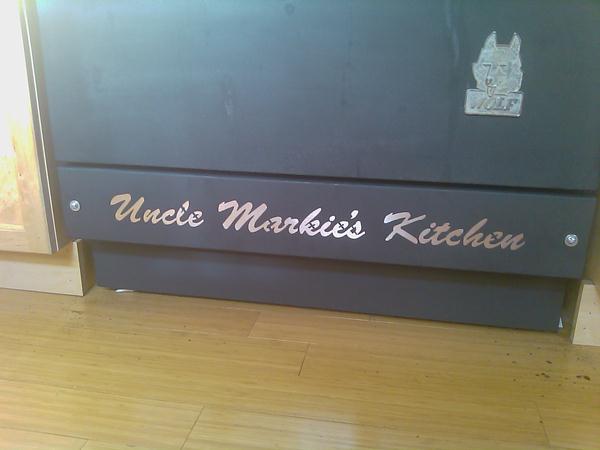 Leftovers and slaw for dinner. After dinner got one of the custom bags made for the truck – the first one is to hold the air compressor, tire gauge, horn (which still needs to be installed). Subsequent bags will be:
Bag for the wheel well (will probably make as a garment bag style)
Bag for behind the camp cot & cooler
Bag for on top of the camp cot & cooler
Due date is mid-August for the faerie gathering (not that I'll be taking the camp cot or that cooler).
[207.7]