One of the little chores today was to add a gimbaled drink holder to the scooter. For the clamp around the frame I used a plastic clamp meant to attach conduct to a wall which amazingly had he same bolt pattern as the gimbal mount.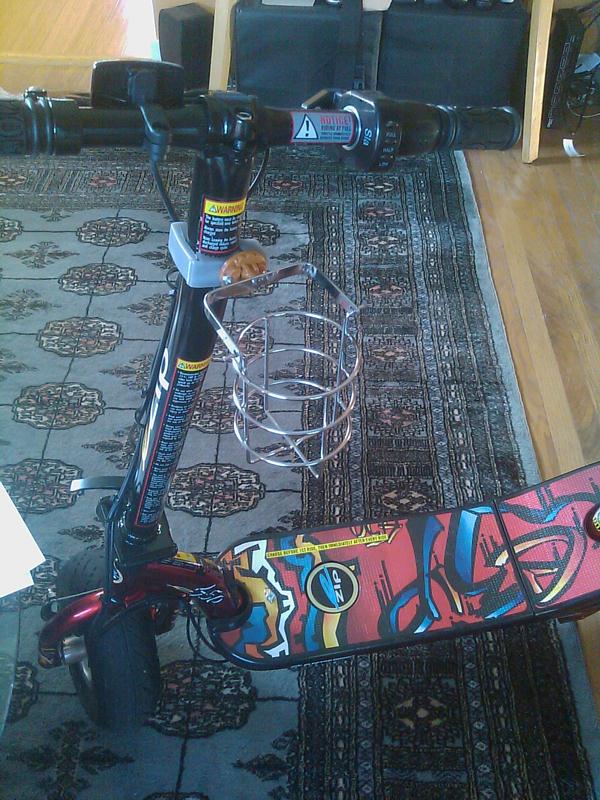 But the trouble started when I went to take it for a test spin…. And had to walk it home. It doesn't seem to be charging. Damn. Guess that means a tech support call since the thing is only two weeks old.
Steak for dinner with a side salad. At least that still works.
Don't know what happened to my motivation, but didn't get around to sewing up any more of the bags. Maybe tomorrow after I call tech support.
[208.1]