Well, got another one of the four custom bags sewed for the truck of the Miata to maximize the truck space. Shown here in process: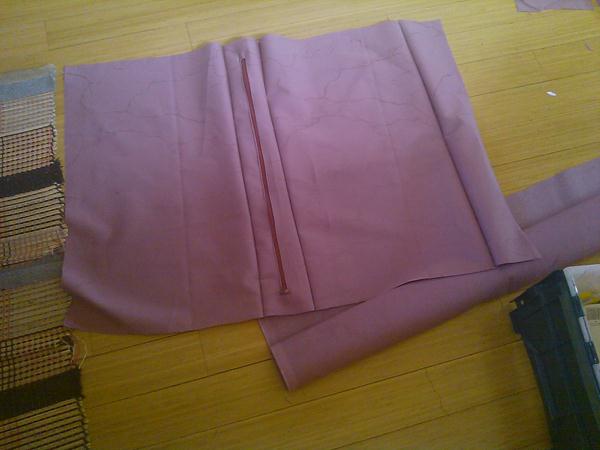 And the final product nestled in the trunk well: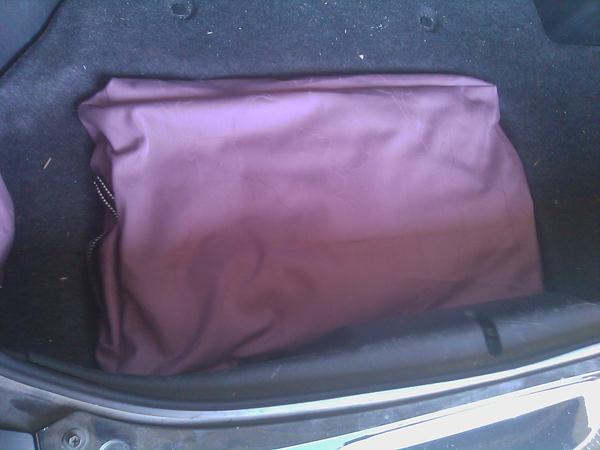 And the bag for the compressor and fix-a-flat that I made the other day: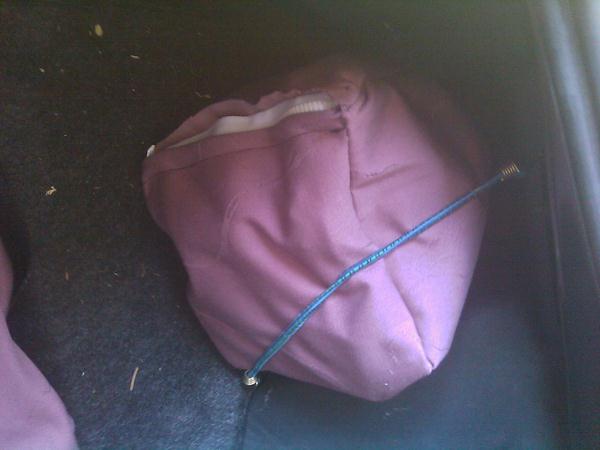 Two down and two to go. Meeting at the shop at 6pm with Joe and Ross – they are planning for the wine for their wedding. Looks to be a nice order, and I get to help them drink it.
I was planning on BBQ for my dinner from The Barbeque Pit, but alas, they were closed. I had to settle for Ezell's Fried Chicken.
Damn.
[210.3]