Project 1: Call Currie Tech (my scooter's manufacturer) and find out why it isn't holding a charge. After 45 minutes on the phone walking through various things – faulty charger circuit. New one coming
Project 2: another bag for the Miata trunk: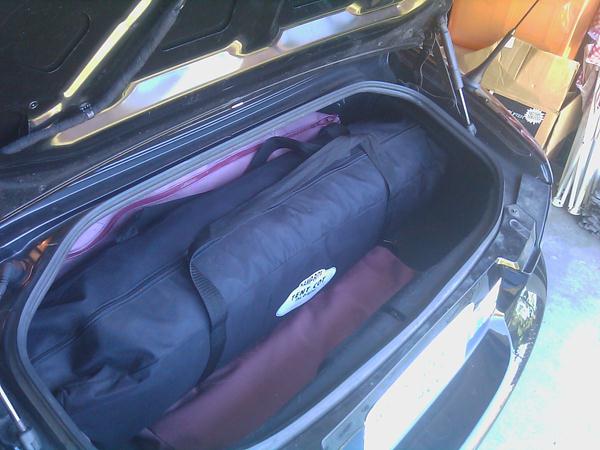 That would be it nestled behind the TentCot bag which is sitting on yesterday's wheel well bag. I've decided to not do the final bag because after the cooler bag goes in, there is just enough room for a garment bag to lay over the top of it all: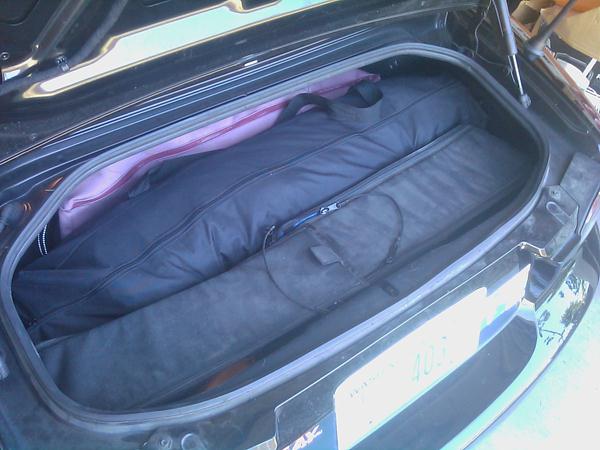 Not much room for anything to roll around back there. And another reason for no fourth bag – that was the end of that roll of fabric.
Project 3: Finish the flash belt for my Summer Gathering talent/no-talent show act. Uncle Markie as Captain Flask!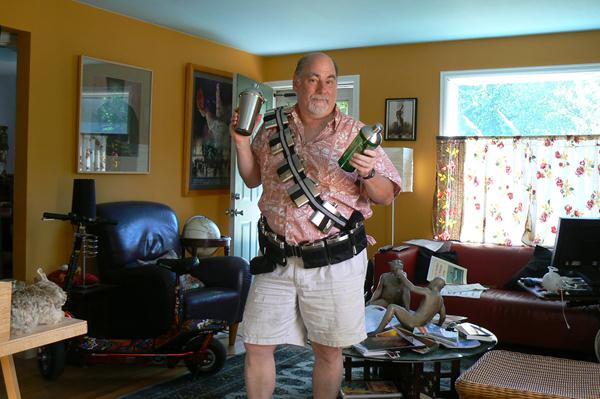 Just add the kilt and you have the outfit – here are the pieces. The dive belt had six pockets so I created a bandoleer to hold eight more flasks – each custom emgraved with "Unle Markie as Captain Flask" and what particular kind of liquor is inside.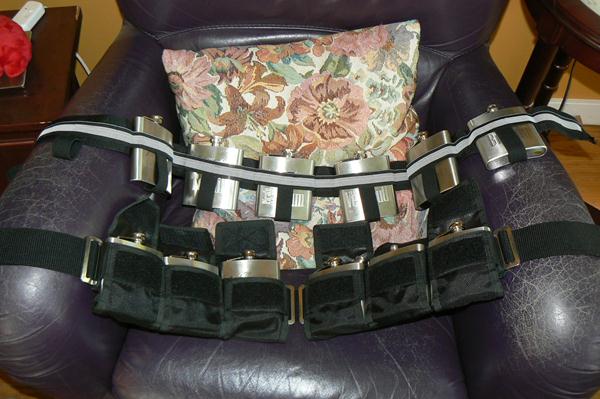 Project 4: Dinner with Swanda: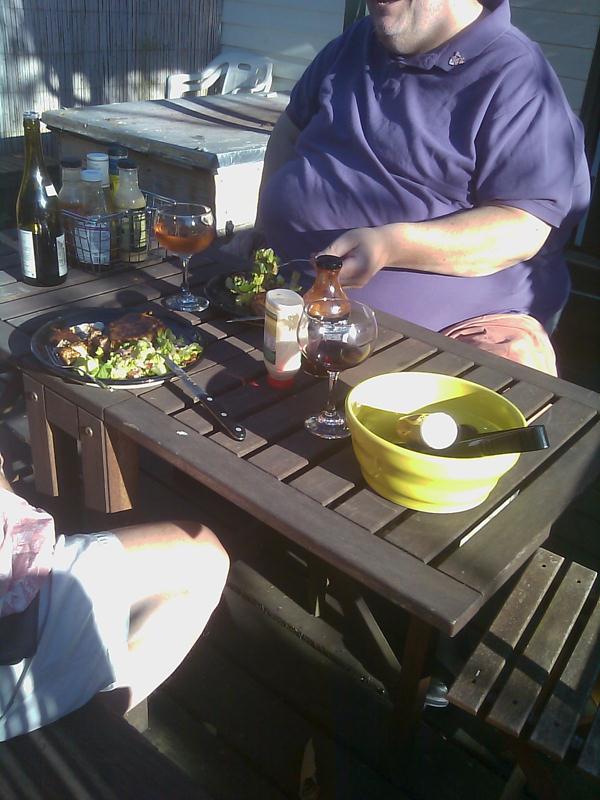 Boneless pork loin chops and a salad with crumbled bacon and Roquefort.
Only project that didn't get finished today was the collapsible basket for the scooter and taking the covers for the summer gathering directory to get trimmed since I managed to get those printed last night.
[211.0]