The sun is out, and lordy is it hot. Swanda is hunkered down in his man cave, or would that be a "Snowy Cave" with the air conditioning running full tilt. Not unlike the shop when I arrived today. With the upcoming heat wave we will need to keep the air conditioning running even the days we aren't there (Monday and Tuesday).
It's also SeaFair weekend with the Blue Angels (meaning traffic stopped since I-90 is closed while they perform over the lake), and some other festival which closed 23rd street – meant for a hellish commute to the office – like 50% longer.
With everything else going on, is was a slow day at the shop – we just barely broke four digits.
Off at 7 to come home and make a bay scallop chef's salad and open a bottle of viognier from the Pays d'Oc region of France..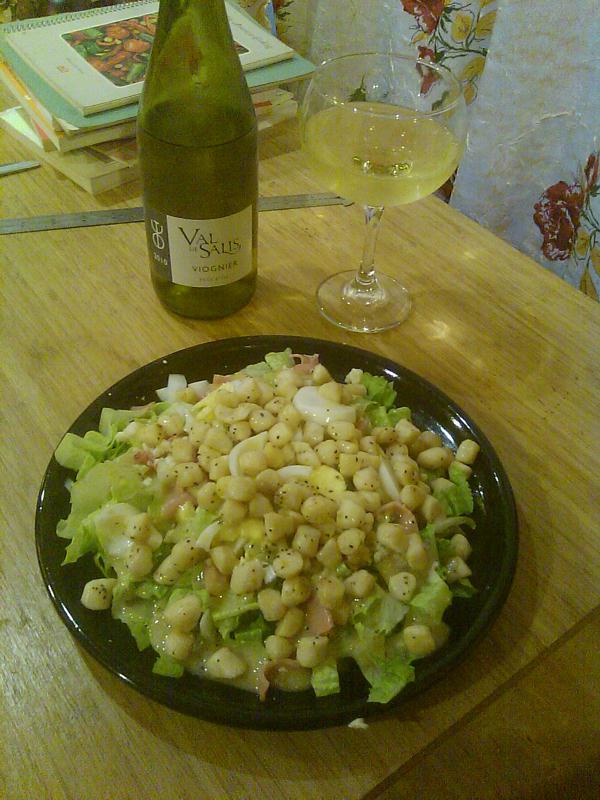 Early to bed tonight (midnight). Trying to start to reset my body clock for Monday's very early departure to Victoria via Port Angeles.
Luckily there is air conditioning in my bedroom.
[211.0]