Oh the hell of an early morning travel schedule but totally worth it since Swanda and I are headed to Victoria this morning.
Here is the breakfast I made the night before for a quick heat-up in the morning: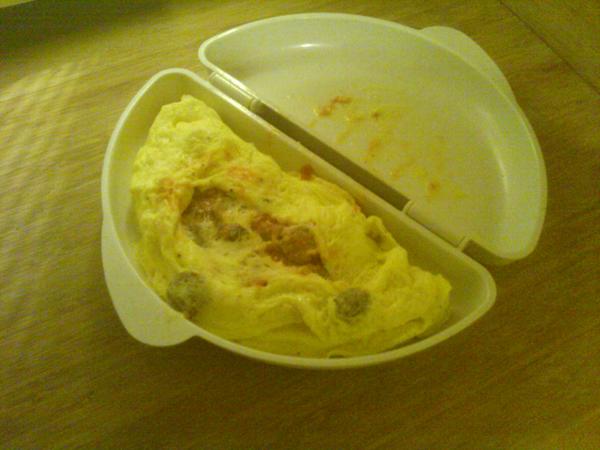 That would be the microwave omelet maker from the trip to Hawaii with SurfBetty.
We got to Port Angeles with about two hours to spare – time for an early lunch, but first a round of…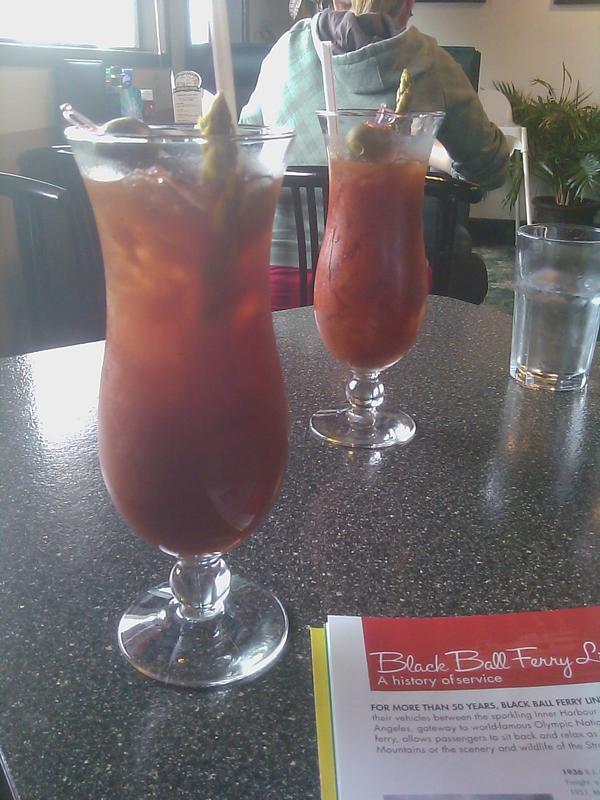 They make a really good Bloody Mary, but the service at Smuggler's Landing. Needless to say, the review I posted on Trip Advisor wasn't complimentary.
The ferry ride was relaxing and the duty free cheap. $14.30 for 40 ounces of cheap whiskey, suitable for mixing. I'm not sure what it is about most Canadian Whiskey, but it just isn't sipping quality.
By 3 we were checked in and relaxing: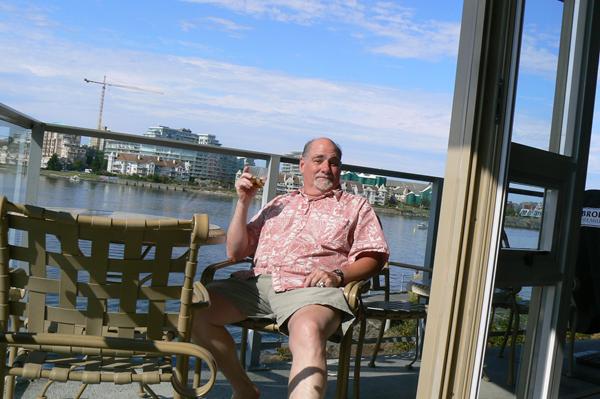 Nice view from the deck.
A little before 6 the boys (RobynHood, Royce, CrowDog, Tyson) showed up for dinner which was:
Pupu platter of pate, cheese, crackers
Appetizer of shrimp cocktail
Salad of mixed greens (thanks boys for bringing)
Seared ahi tuna
Grilled salmon
Blueberries and clotted cream for dessert
Add a bottle of white and two of red and you have a party. And here is the aftermath of the party (CrowDog):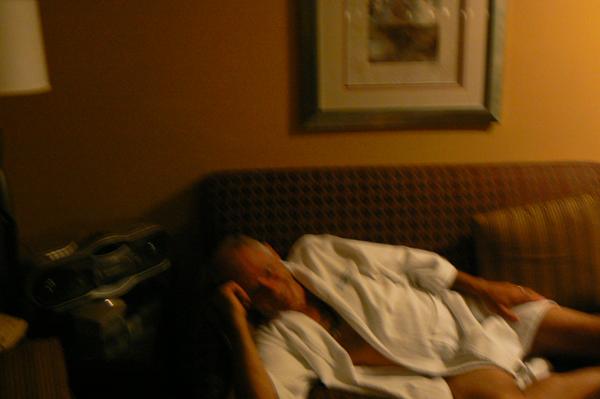 Well, after the hot tub.
[210.3]