Errands during the day, Canadians by night.
NeonBender, Hummingbird, and BamBam arrived a little after 4 and promptly set to work folding and binding all the directories for the faerie gathering. Light work with many hands while I worked on prepping an evening meal and getting the artwork together for towelettes to be handed out at the gathering. Here is the basic jist of what they look like: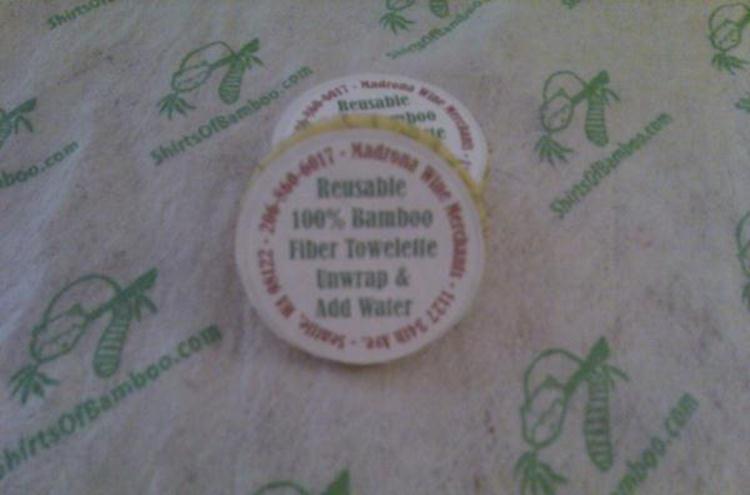 While the other side has the phrases:
Better Than Bacon
Bordeauxing On The Insane
Whine A Little
Liquid Pleasure
Jillar and Murphy showed up a little after six and they were quickly added to the dinner table. Two roast chickens, a big salad, and some baguettes that looked more like Klingon weapons than bread.
A fun evening, but again, the packing fell a little short.
So much for a 10am departure in the morning.
[209.4]