Let's start off with a couple of shots from last night that I discovered on my phone: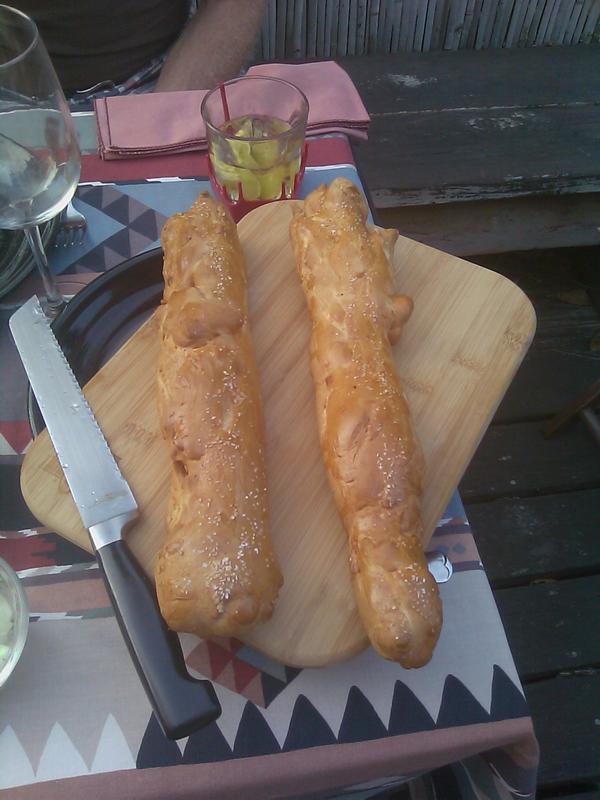 Think of it as Klingon weapons bread.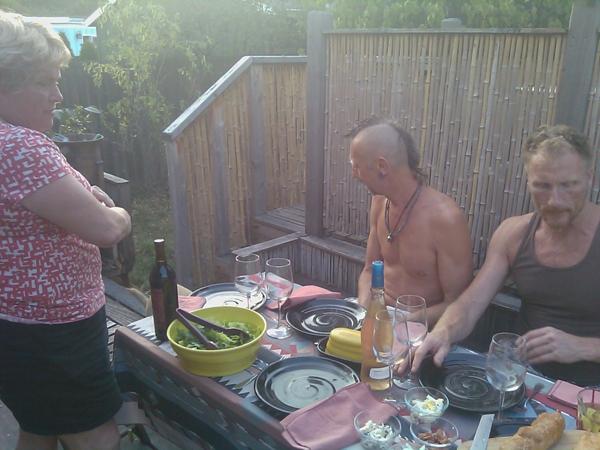 And the guests at dinner.
Up at 8:30, out of the house a little before 11 – the car packed to the gills: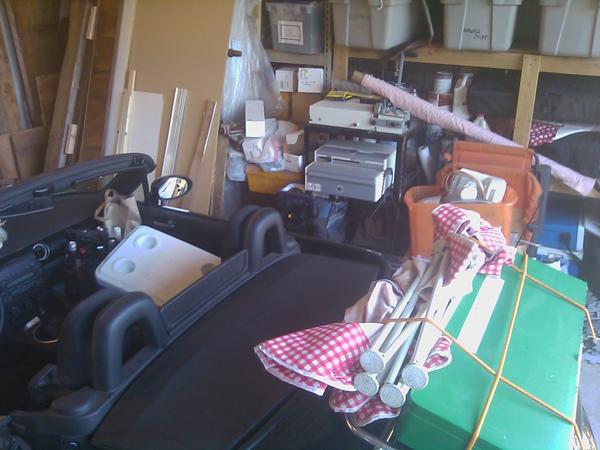 Got to the land a little before 4 after a lovely run through the Oregon woods.
Mark and Onyx were surprisingly late, arriving at 9, well past dinner, not that it was much to write home about.
[206.7]