The downside to hosting a cocktail party is the morning cleanup of glass and plastic-ware.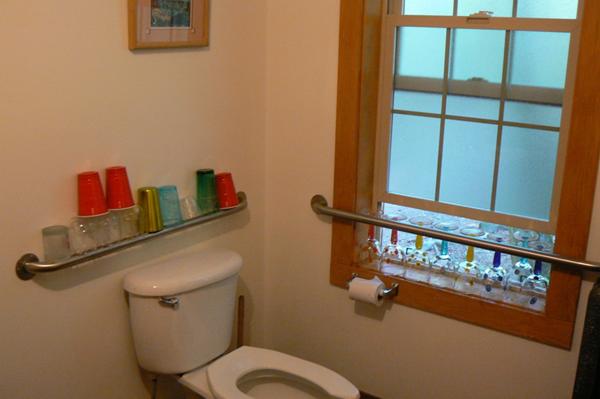 And those big goblets in the window are truly a pain to wash as they don't quite safely fit in the handicapped sink meaning I have to wash them in the shower with its puny water pressure.
Here is a little sampling of some of the campers: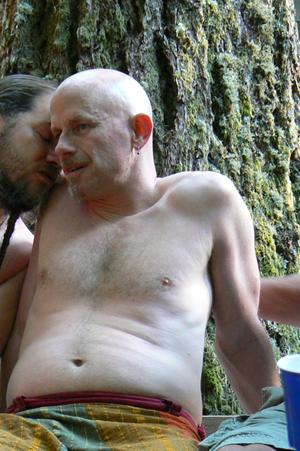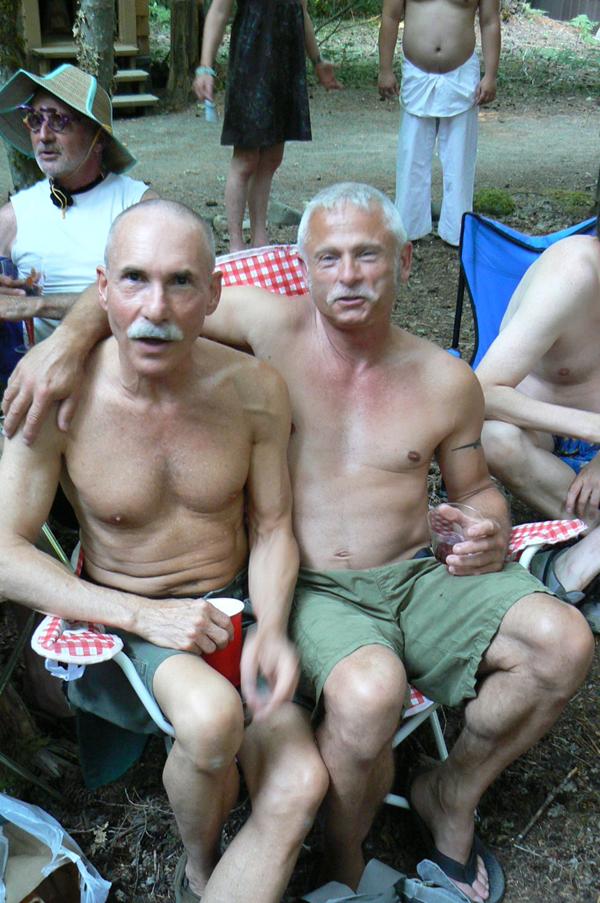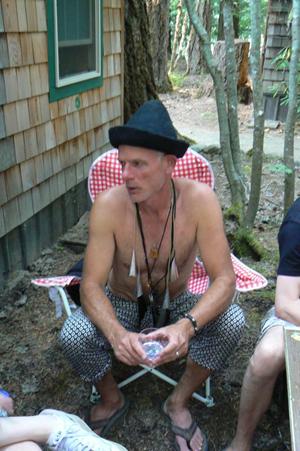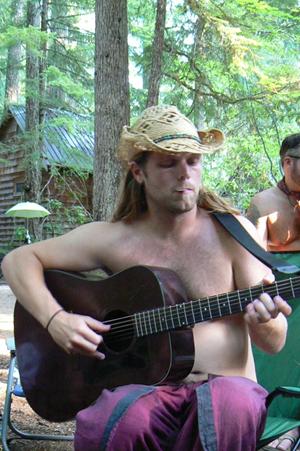 Didn't leave the circle for the rest of the evening, missing dinner and a showing of a rough edit of The Big Joy Project, a documentary about the life and times of James Broughton, famous gay poet.
I'd seen an earlier cut and really didn't want to be hit up for money after the showing which I assume is what happened (since it always does).
One of my neighbors, Punch, even showed up with a leg of ham that he was carving off for people. Damn good, but damn salty. Many trips during the night for liquids.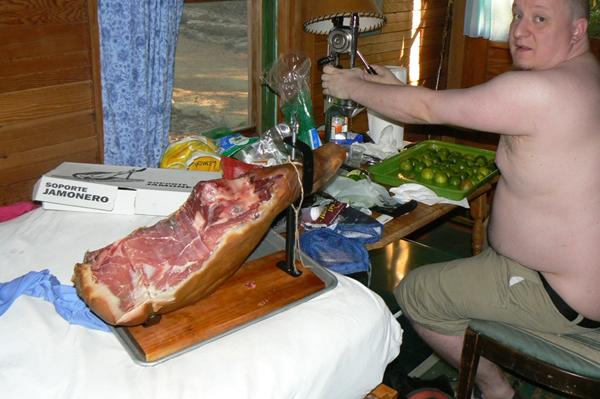 And yes, he brought a juicer for making his famous rum punch.
Another late evening of fun.
[? ? ?]