Stomach cramps for the first couple of hours this morning. I blame the saltiness of the ham.
By cocktail hour I was feeling better and we were back into full swing.
Today I actually made it down to dinner, surprising people who hadn't even known that I was at the gathering… guess they didn't get over to B row in the afternoon.
Today's big event at the gathering is the Talent/No-Talent show after dinner.
Here was the little outfit that I wore – sorry the picture is a little blurry: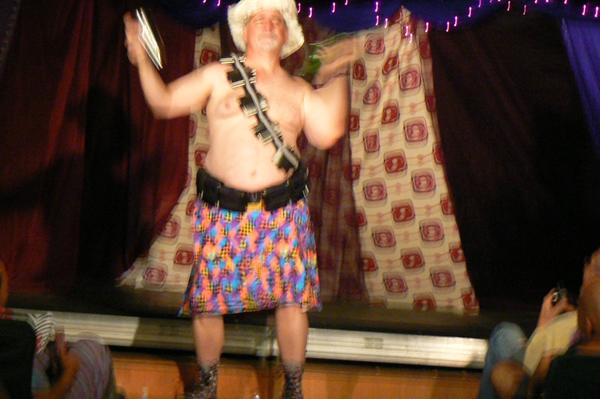 The video came out a little better:
An after-party of course, but at least this time there was a lovely boy from Iowa to help me wash the dishes.
[? ? ?]