No shop work for me today – I'm off to Joe and Ross' wedding outside of Tacoma. Thankfully they bought all the wine for the reception from us.
After 15 years of being together, you end up on the beach with an officiant: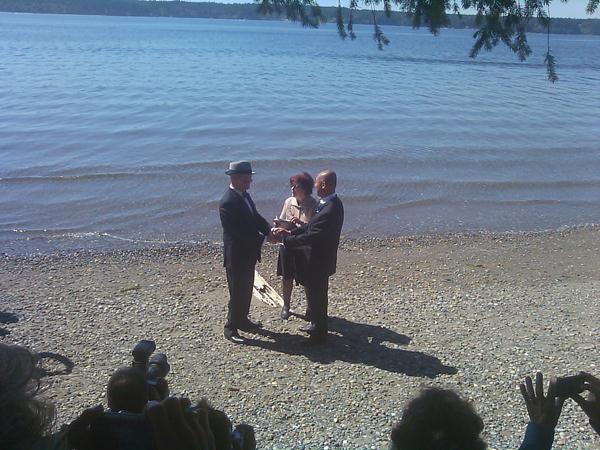 And then the reception: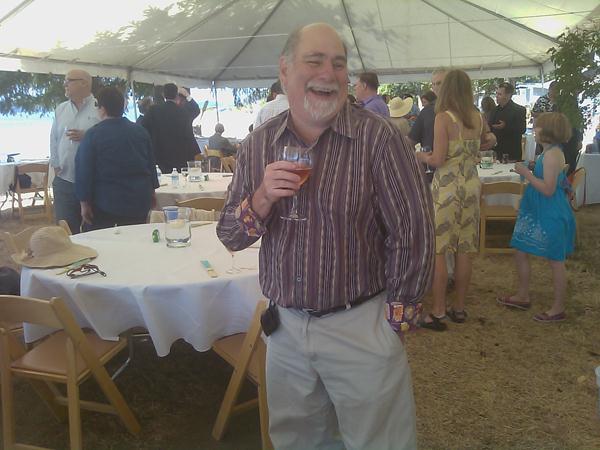 Great day for a wedding – with the breeze coming off the water I could have actually worn my cashmere sports coat.
Left at seven. I could have spent the night, but that would make for an early morning to get back to Seattle (1.5 hours) to open the store.
After the lovely meal at three…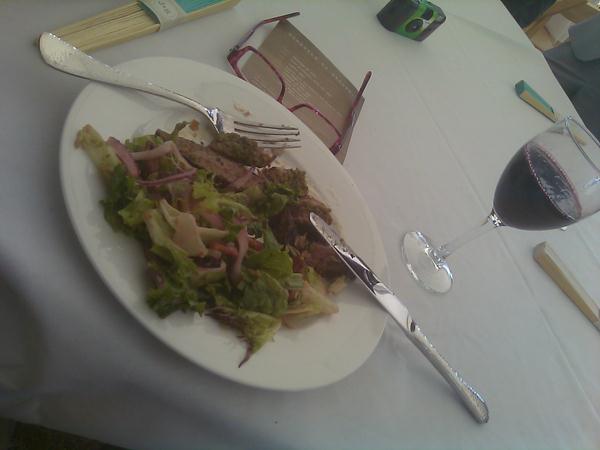 … it was the Taco Truck for Fish Tacos at 8:30 for my dinner.
[208.2]