Out of the house at 10:30 to pick up Solus+ at the train station and pick up my ticket for tomorrow's train trip.
Solus+ arrived on time and while he waited for his luggage I finished this morning's Wall Street Journal – yes, it is still coming almost three months later (was supposed to stop on May 31st).
And luggage he had –briefcase, carry-on roller bag, and this massive suitcase. All of which, including us, needed to go into the tiny Miata. Thank goodness for the trunk rack and the straps I keep in said trunk.
First stop was Filsons for a little shopping – he actually got out of there for under a hundred dollars, which is hard at Filsons – great quality, at a cost. He was after a ranger belt (http://www.filson.com/products/1-1-4-ranger-belt.63206.html). Funny that Solus+ and my brother both love Filsons.
Next stop is Salty's At Alki for a little seafood lunch with a view: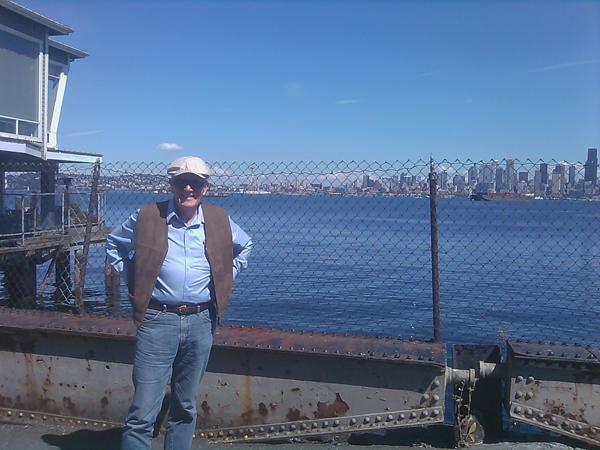 Solus+ and the view: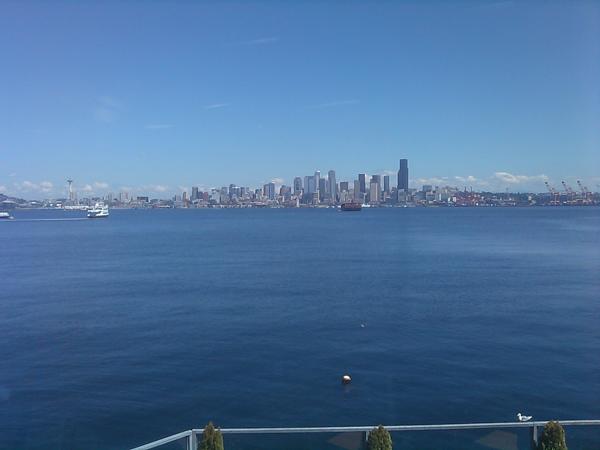 Solus+ had the grilled Klamath River King Salmon on a bed of roasted potatoes and greens: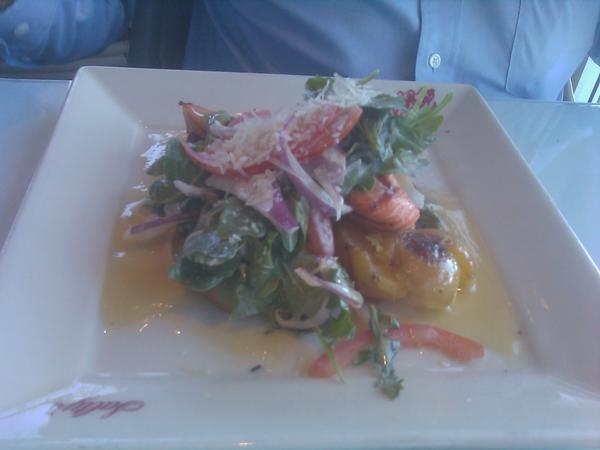 And after my half dozen Penn Cove oysters, it was on to the blackened salmon Caesar that came with a cup of their wonderful seafood chowder that was topped with a little sherry: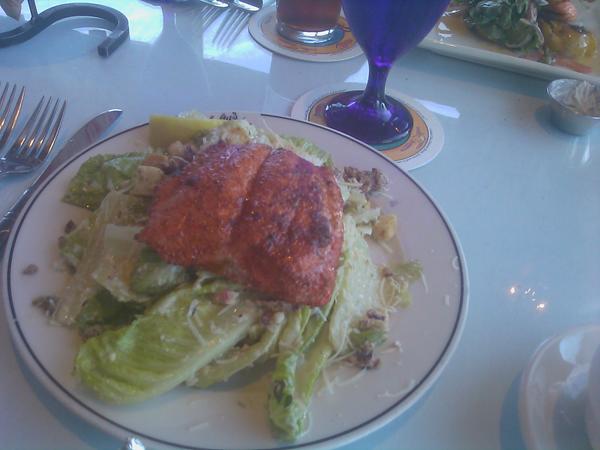 Safeway and the liquor store for Solus+ trip supplies and it was home to dinnerand cooking for me while Solus+ napped.
Think Pork Shoulder Roast, asparagus in a roasted bell pepper sauce, a nice loafof challah, a little slaw, good conversation with a bottle of nice Turkish wine in honor of Solus+'s upcoming trip to Turkey.
[207.6]