The day of trains today…
First, the Coast Starlight to Portland with Solus+: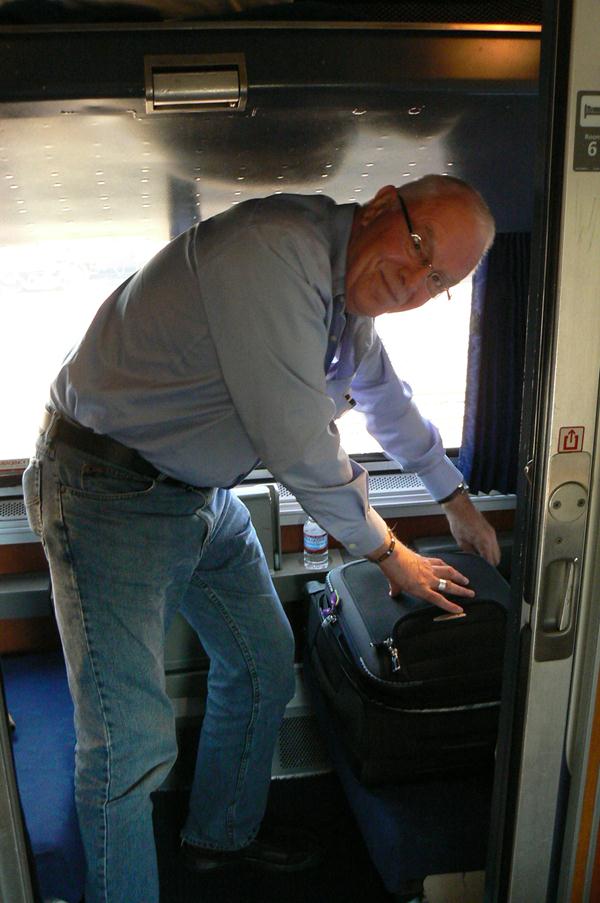 And the Tacoma Narrows bridge from our roomettes (across the hall from each other).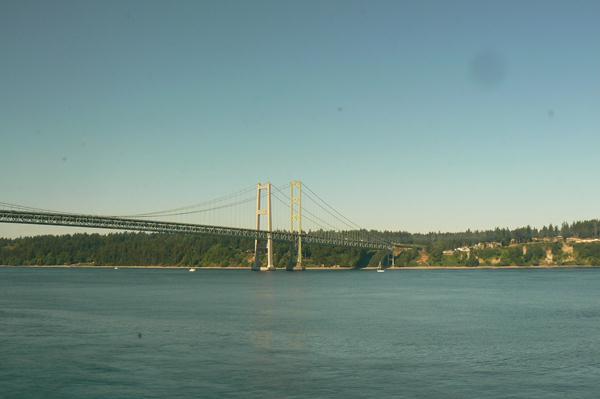 Our lovely cabin attendant who I recognized from a previous Coast Starlight trip provided each of us two mini-bottles of champagne once we were under way.
I had about an hour in Portland before getting on the Amtrak Cascades service in Coach, but with two seats to myself and no children in my car.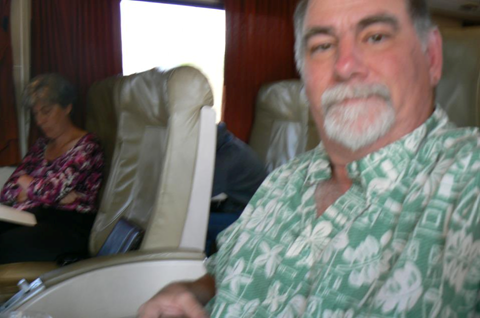 But the most exciting news is that I heard that I'm definitely in on a train trip from San Diego to Los Angeles:
 
Departure

09/05/2012 (400pm)

Arrival

09/05/2012 (650pm)

Departing From

San Diego

Destination

Los Angeles

Price Per Person

$50

Max Persons for Trip

15

Trip Overview

TIOGA PASS has been chartered by a group for a one-way trip Los Angeles to San Diego on September 4th. On September 5th, TIOGA PASS will "deadhead" back to LA, but who wants to ride on an open platform car along the coastline without passengers? Sign up now for the triumphant return to Los Angeles on train 585. You will be in LA in time for dinner at Phillipe', after enjoying sunset on the ocean. Fare for this fun adventure: Just $50.00 per person, including beverage service. The open platform is yours to enjoy. Call now as this trip is limited to just 15 riders. 760 955 6079 or WWW.RideMyTrain.com
 
And here is what the Tioga Pass looks like: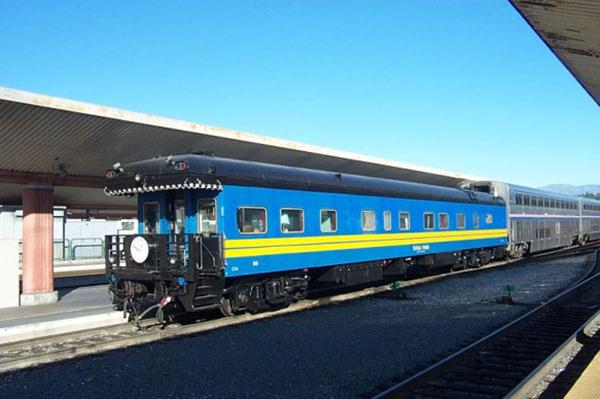 And here is the interior layout: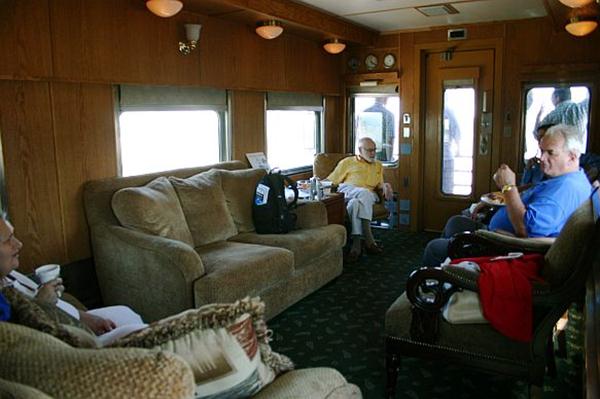 And the floor plan:

And the cost?
Train portion: $50 (for a three hour coast hugging trip with an observation platform
Air portion: $7.50 and 25,000 miles (last minute tickets were pricey, so good use of miles)
Hotel portion: $62.40
Airport transfer to LAX: $7.00
Transportation in San Diego, unknown, maybe Debbie Dye will be my chauffeur, in which case then there would be a nice dinner out.
$126.90 and two days of my time…. Just got confirmation this afternoon. I'm uber-excited.
Leftovers from last night for dinner, still tasty.
[206.5]