Lots of packages to drop in the mail, books to drop at Swandas, burners to return to Jim and shopping for dinner with a couch surfer who is staying the night.
The couch surfer and I: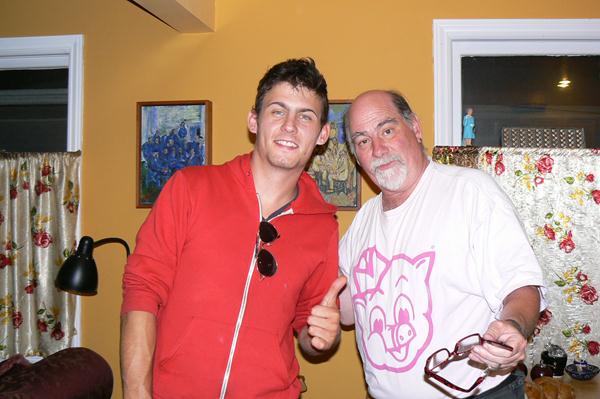 A 23 year-old from Calgary doing a little Northwest road trip before heading home for a job interview on Tuesday.
And a musician as well. He was really jazzed about playing around with my ukulele and running it through his synth equipment. Below is a trippy little video with really bad lighting, but it's mostly about the music.
Great dinner of lamb blade steaks, salad, asparagus, bread.
Talking long into the evening.
[208.7]