Got the catalog files this morning…. Cover, Front Matter, Amethyst Items ($300 ticket), Premium Items ($100 ticket), Back Mater, Back Cover. By 1:30am I had the Front Matter, Amethyst and the Premium laid out. Back Matter and Back Cover tomorrow.
This while tending to my chemistry experiments. The result of those experiments: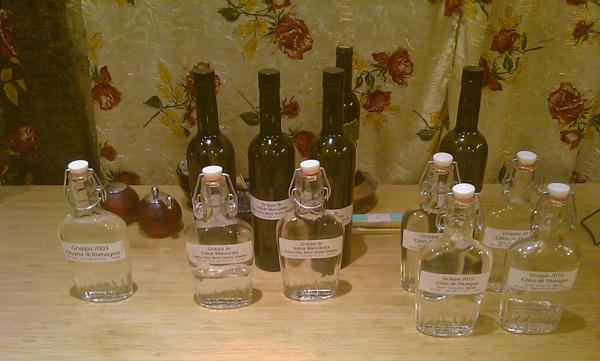 But before I could do that, I had to improve the control on the water jacket that cools down the distillate: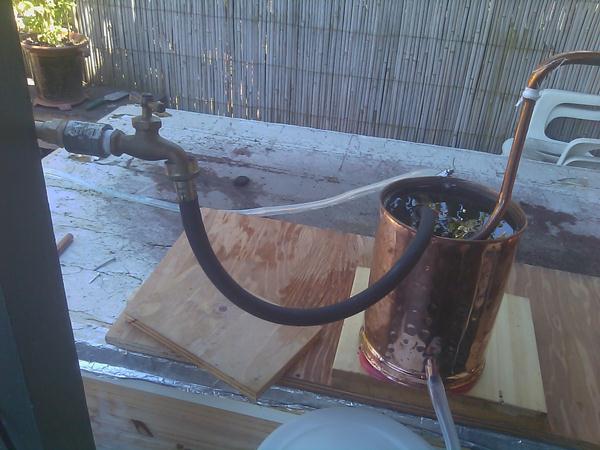 The nice about running this on a hotplate is that I just have to check on it every once and awhile, leaving me free to work on the damn catalog.
A nice lamb blade steak for dinner, and then right back to work.
Talk about Labor Day – missed the party at Drew's place.
[209.0]