Another work Sunday for both me (the shop) and Jill (the orchard – well, two trees). While I worked the shop and hosted an Artist Reception for Tom Hoffmann (watercolors), Jill we busy clean up the droppings from her two Asian pear trees.
Here is a shot from the reception: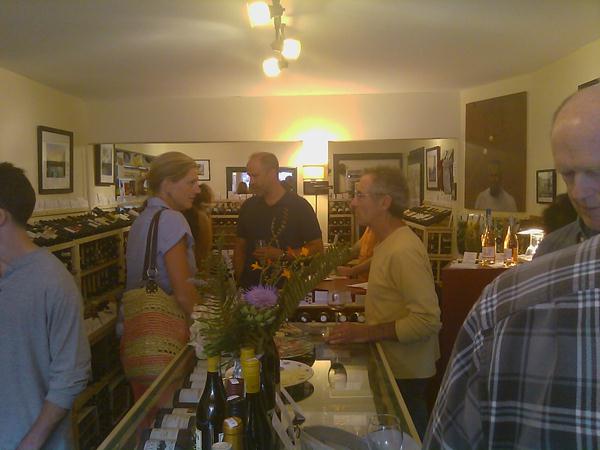 That would be Tom in the yellow shirt.
After work Jill came over with her two bins of dropped fruit and proceeded to start chopping and grinding fruit in Suze's juicer while I started working on dinner. A lot of work and it didn't all get done tonight – so I'm guessing that will be my chore. All this for "cider".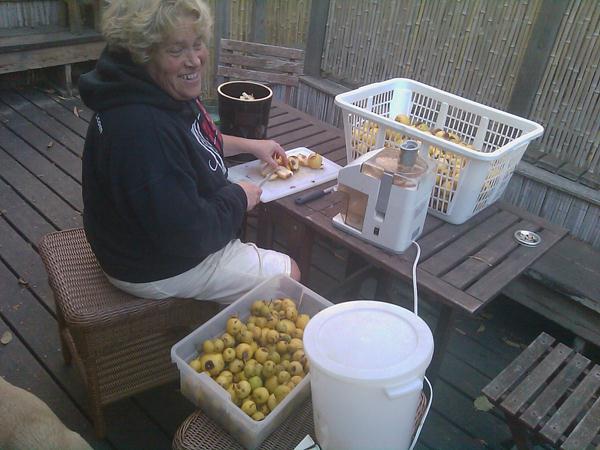 The "cider" finisher broken apart waiting for its next run.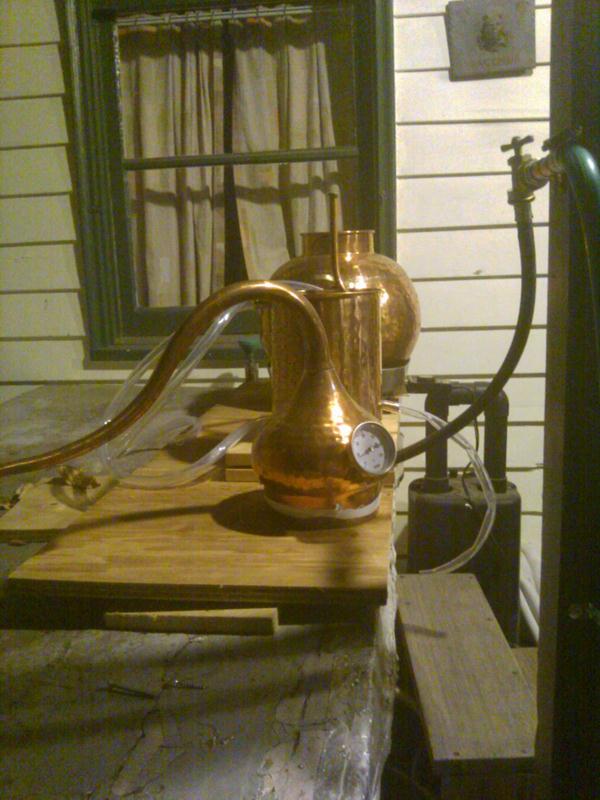 And "Murphy The Wonder Dog":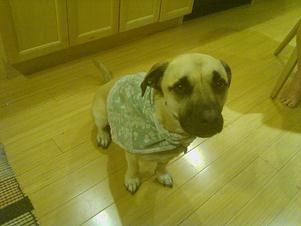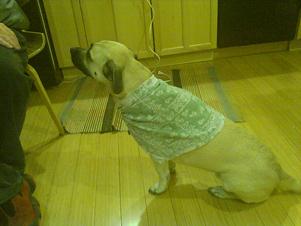 Off to bed, apparently I have chores in the morning.
[208.8]