I lazy day around the house working on the computer, reading the New Yorker – I even got Dan to chill and just read. My flight wasn't until 8:20 so it was a lazy day.
Took the Toll Road back to the airport – rush hour, no traffic, full speed (75), made good time, worth the $5 or so it costs.
Why imagine – just as much luggage coming home…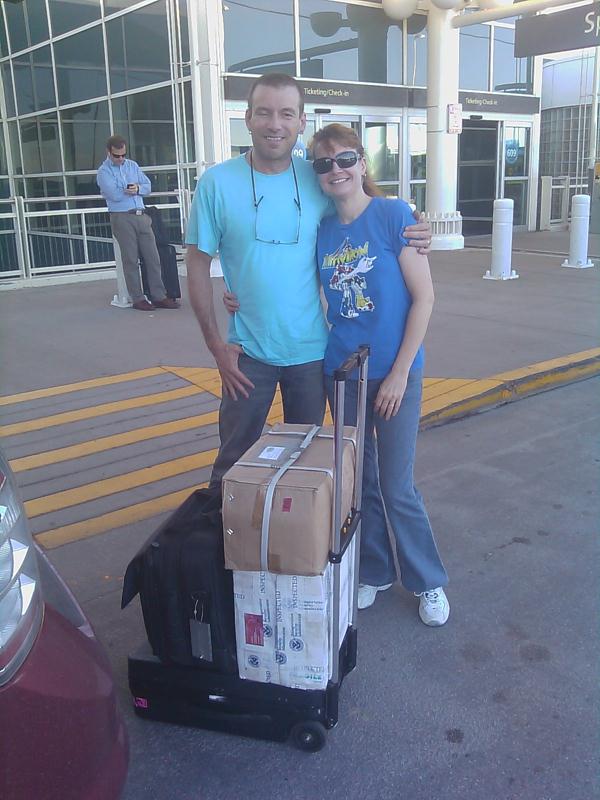 Box of towelettes which I have to carry on (though checked at the gate), the styro shipper had five bottles of  booze and a jar of strawberry jam, the Porter case held two half gallons. And, of course, the computer case.
Had a dinner of snacks and drinks in the Admirals Club at DIA – the couple of hundred I spend on the Alaska Boardroom membership pays for itself in food and booze alone.
In my favorite seat on this leg – 1C, sitting next to the owner of Canyon Hydro so if you find yourself in need of small to medium sized hydro turbine equipment, he's your man. Seems his private plane is in the shop – damn.
Was back home a little before midnight, and in bed not too long after than.
[205.5]