Yesterday morning (before I got there) a guy came into the shop and asked if we wanted a free 500 bottle wine cooler. Jim offered it to me as it's way too big for the shop. And I mean BIG: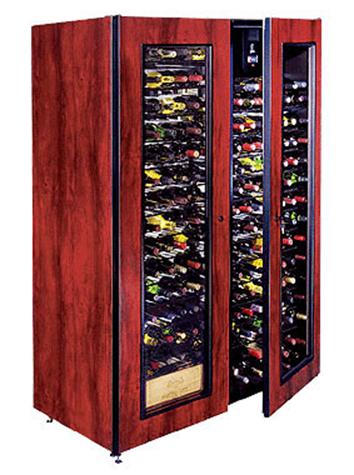 Garage? Instructions say you aren't supposed to, but I'm not sure if I have a choice – that thing would overpower my living room.
As for the day at the shop, the adage was correct, it was a good day at the shop. The last hour was a mad house for some reason, not that I'm complaining.
Home for a steak and slaw dinner with the remains of today's tasting bottle – a perk of working Sunday, you get to bring home everything that's open.
[207.6]