Noon to two, Elliot Bay Marina for a tasting of a couple of hundred open bottles (I was too lazy to count the catalog):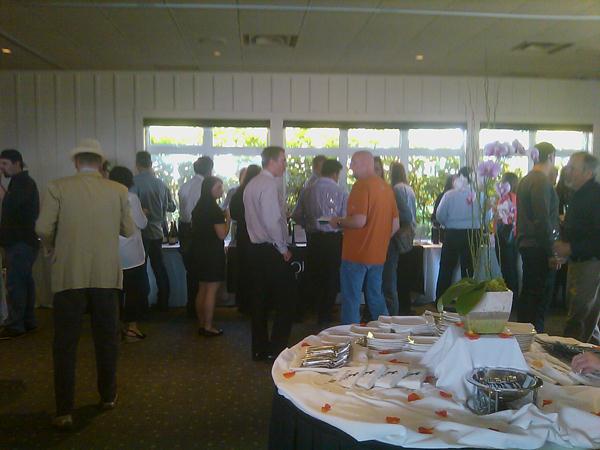 And then Jim I were off to McCaw Hall for another couple of hundred bottles from Noble (a distributor):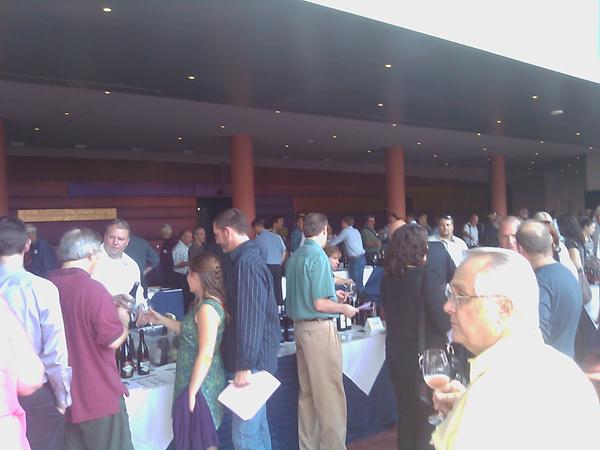 Both tastings had major appetizers out to soak up the wine – even with sniffing, swirling, spitting, you still need something to soak up the remaining booze.
The second tasting I only made it an hour before I gave up after only doing all the whites (with one red that Jim is planning on stocking). I needed a nap as I'm off to Darcie and Jeannes for dinner with Jill tonight. That many hours on my feet on concrete floors and my dogs were killing me.
The next shot is of the deck we had appetizers on – a deck that's going on the market next spring – think 180 degree view, double lot, orchard, barn, tennis court, pool, cabana. The girls are thinking of a little place in Seattle and a bigger place in the East Bay (as in Bay Area, California):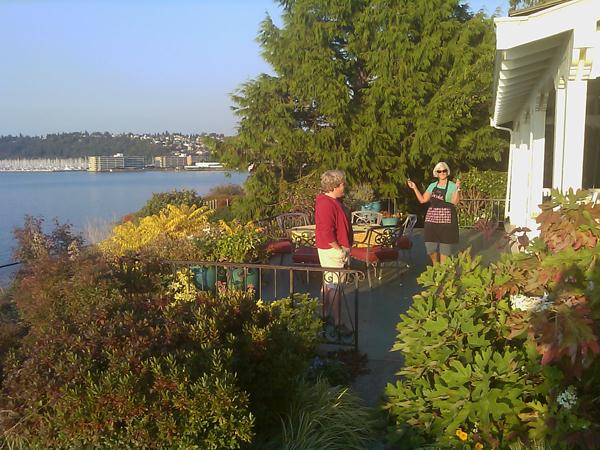 In addition to Chimayo Cocktails (think tequila and apples), homemade empanadas, chorizo (those would be the appetizers), then it was onto grilled vegetables, salad, and steaks the size of the dog's heads. Forgot to snap a pic of the meal, but did snap a shot of the two stunning wines Jill pulled out of the cellar (she's been barrowing space in the girl's basement.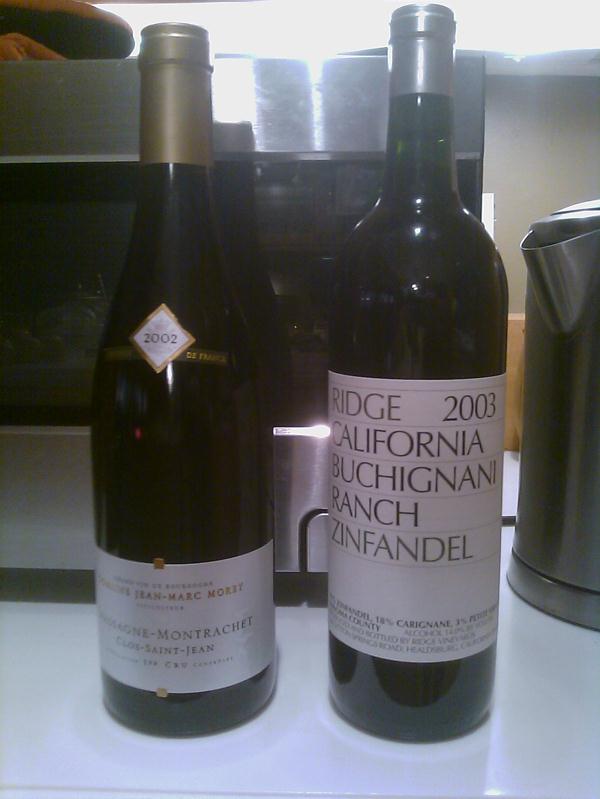 A French Gran Cru (2002) and a Ridge ATP (Advanced Tasting Program) from 2003. Finish it off with some of my Grappa and a trio of sorbets… well, you don't want to look at the scale in the morning.
[206.1]