Aw yes, but which shrine?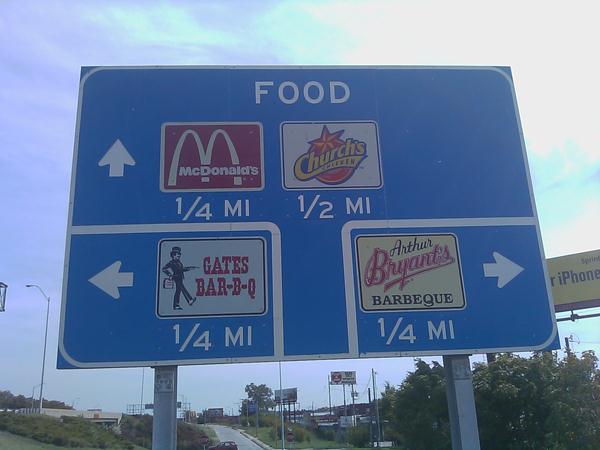 Why that would be Arthur Bryants of course: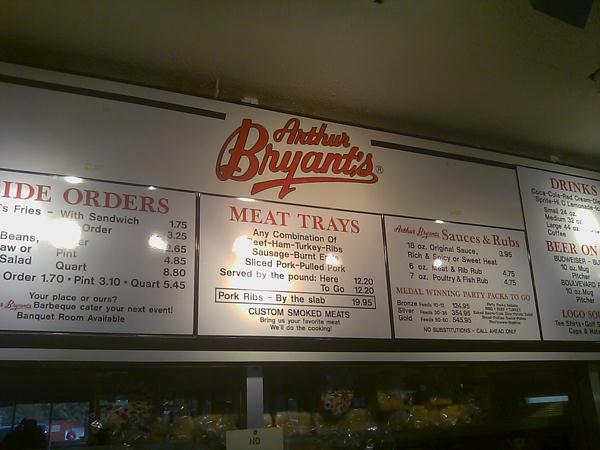 Paul had the beef sandwich (he usually gets the combo beef/pork) with fries; I had the rib tip special, no fries: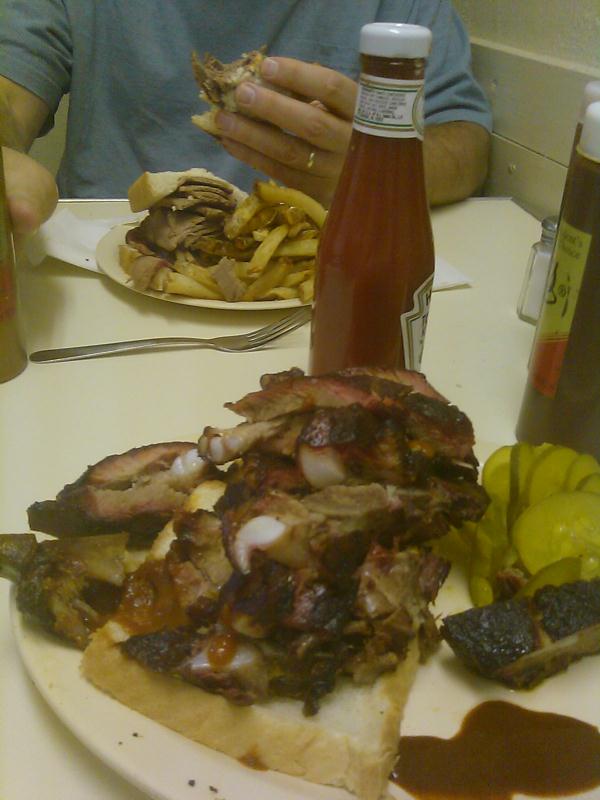 After lunch is was back to the condo for a bit of work, then off to the airport for my 4:20 flight – with a stop in Briarcliff for a quick cocktail, too bad this place was closed during the mid-afternoon., but how's that for one giant wine bottle: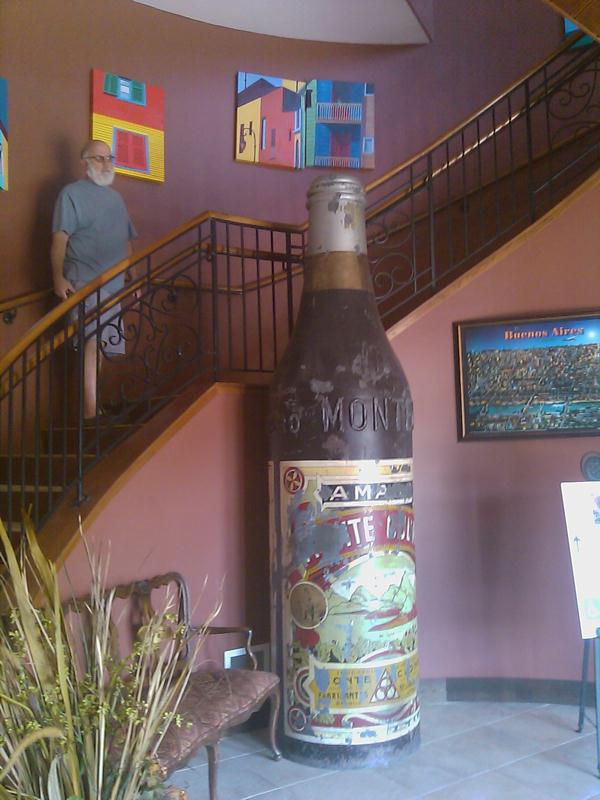 At least I think it's a wine bottle, could be a booze bottle.
At the airport, checked by case of BBQ Sauce (personal, not for the shop) and settled in for a flight that was running twenty minutes late. I did have time to discover that there is now a bar/restaurant in the secured area of the airport, up on the second floor where I had this cocktail:
Royals Manhattan (as in the Kansas City Royals as in baseball):
Crown Royal Canadian Whiskey, agave nectar, fresh lemon and orange juice, shaken and served with a float of sweet vermouth and garnished with an orange twist.
Well, my sweet vermouth was blended in and there wasn't an orange twist – and it really tasted more like an Old Fashioned than a Manhattan.
Uneventful flight home, was at the apartment at 8 or so to drop off half an order of rib tips (my leftovers) for Swanda and a bottle of sauce to drown them in. Stayed chatting about his weekend visit from his new BF and then it was home for me.
[204 but on an antique analog scale so I'm dubious]